Goodmans G-Shot 5030Z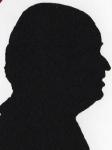 Review controls
3 or 4 megapixel not enough? Then this offering from Goodmans may well be what you are looking for, a compact 5 megapixel digital camera with a basic 32MB of storage.
This camera is 9x6x6cm and weights less than 250grams. It has 3x optical zoom and then should you use it 4x digital zoom. The 35mm equivalent lens is f=7.3-21.9mm.
It has a solid battery with charger and it can also take charge from the PC when connected via the USB lead. Viewing of subjects can either be via the 3.5x2.5cm TFT screen or through the viewfinder.
The top of the unit has a six position wheel with the shutter in the centre. It also has the speaker and the power button. The left side has a rubberised bung to cover the DC input, USB input and AV output sockets. The front has the lens, microphone and flash.
Apart from the TFT screen and the viewfinder the rear has a rocker button for telephoto and a total of eight other buttons all clearly described in the manual and getting started booklet. There are a total of three CD's one with video editing software (Video Studio 6SE), one with photo editing software (Photo Express Plus), and, the third an installation CD. Unusually not only does it come with a slip bag to carry the camera in, it also has a small tripod for those close up shots.
The unit comes with 32MB of internal flash memory and can also take Secure Digital and MMC cards so the total memory is almost infinite. However there is another string to this units bow as it can also play MP3 files however as there is no earphone socket I would keep this quiet unless everyone of your acquaintance has the same musical taste.
From power on the unit is ready to shoot in around 4.5 seconds. Images were of good quality and can be High 2560x1920, Normal 2048x1536 or Economy 640x480 and there are three compression modes Fine/High/Standard for each size, so a total of nine possible image sizes make stating the amount of images you can store almost impossible. I will just say that supplying 32MB is a lot better than the basic 16MB often supplied. However if you take a lot of images in a single session carry a Secure Digital or MMC card and you should have space to spare.
Most digital cameras can also take short movie sequences, if you are lucky these are 320x240 and indeed this Goodmans unit can do this but it can also take sequences at 640x480 and this is very unusual.
As the supplied storage is built in you have to transfer files by USB and here things are a little different as each time you plug in the USB lead you need to answer a couple of questions on the TFT screen before the connection is made, this is mainly because the same menu also allows direct connection to a printer and you are telling the camera that this connection is with a PC. Perhaps in a future version the normal auto connect – after first install – would make life easier.
A 5megapixel digital camera with 32MB or storage for less than £200 must be worth solid consideration, Goodmans are new to cameras but this is a decent offering. This article was written a couple of weeks ago but only today is it listed in a website and at a very reasonable £179.
Link : http://www.argos.co.uk/webapp/wcs/stores/servlet/ProductDisplay?storeId=10001&langId=-1&catalogId=2501&productId=102741