Microsoft Office Professional 2010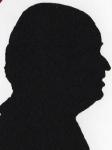 At the start of the year it appeared as 'betas' on some magazine discs. Then absolute silence until June when I saw a couple of distributor adverts, it transpired the launch had happened, a quick skim of my journalists friends and no one knew, so now it seems Microsoft – or do I mean their numerous PR agencies - tells no one about the arrival of products.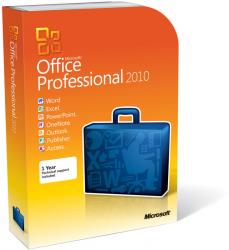 click image to enlarge
There are three paid for versions available. They are Home and Student at about £100, Home and Business at around £200 and Professional at about £400. All these figures are 'ball park' but it gives an idea of the differential.
All these versions now have the 'ribbon' interface, the Office interface called Backstage are still opened from the 'File' menu as not even Microsoft would dare to change that Holy of Holies.
The Home and Student contain Word, Excel, PowerPoint and One Note, Home and Business also includes Outlook, while Professional also has Access and Publisher. I understand that basic Word, Excel, PowerPoint and One Note modules will be available via Windows Live but as I have not tried I cannot say if they are yet available.
Office Professional – the version I was sent – comes in a DVD style case with the right top corner shaved off to give a swish appearance. Inside is a DVD on the right side while the left side has a single card with your Product Key that must be activated within 30 days.
The back of the outer slip case gives the system requirements. 500MHz processor, 256MB RAM (but certain modules will require 512MB) 3GB of hard disc space and 1024x576 display. All the figures given are the minimum requirements.
My complete installation took 10 minutes and used 1980MB of hard disc space.
As soon as you run Word, Excel or PowerPoint you notice far more SmartArt as well as better image editing and style tools, perhaps the most dramatic are image effects that turn images into pencil sketches and then perhaps the remove background tool, both of these make you think you are in something like PhotoShop or CorelDRAW.
If you are looking for new tools and features in Word then these are more about the look than anything else. Text Effects replace Word Art that has been around for a very long time. While there is a drop down gallery it is easy to adjust things to get just the look you want to achieve. For those who want more kerning or different letter spacing are all available and if I am not mistaken then Gabriola is a new font. There is also a new navigation pane.
For power Excel users then you will find financial, statistical and mathematical functions have all undergone from slight to major changes.
To me the biggest change in PowerPoint is that you can group slides meaning they can be printed or moved around more quickly.
Outlook has changes but quite a few of them appeared mid way between the 2007 version and now however in my small tests searches were still faster. Some changes only work with Exchange but most work with all platforms.
To me the biggest amount of changes occur in Publisher but as I have not looked at it for a couple of versions some of them could already have been implemented. I have never been an Access user so for details of that package look elsewhere.
Doing my Internet searches found the Professional version of Office 2010 available from the first link below for £336.99 including delivery.
http://www.amazon.co.uk/gp/product/B003CUAB4A?ie=UTF8&tag=gadge0a-21&linkCode=as2&camp=1634
I found Microsoft Office Professional 2010 available from the first link below for $409.99 including delivery.
http://www.amazon.com/gp/product/B0036Z0NW6?ie=UTF8&tag=gadge0a5-20&linkCode=as2&camp=1789
I found Microsoft Office Professional 2010 available from the first link below for € including delivery.
http://www.amazon.fr/gp/product/B0033WSK4K?ie=UTF8&tag=gadge04-21&linkCode=as2&camp=1642