Microsoft Lumia 950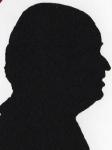 Review controls
While I have seen Windows Phones in the past the new Lumia 950 is the first for a while. In theory, as a Windows desktop user of various versions from 3.1 to 10, this should make me feel right at home after those initial problems we all face with a new phone.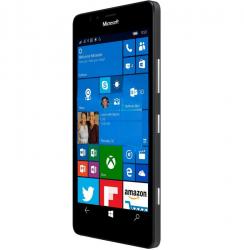 click image to enlarge
Recently I got used to using an iPad and an iPhone without too much difficulty so the latest Windows Phone should not cause too much trouble, should it?
This is of course something developed by Nokia who a few years ago were the major player in phones this is now in the hands of Microsoft, hence the Windows phone.
As I have a Windows account the setup was easy and in fact I could have imported everything but I always like to see what a new user would have to go through.
The Lumia 950 measures 15x8x1cm in fact all the figures are slightly less but whole figures are easier to grasp as is the 150 grams it weights. The viewable screen is 11.5x6.5cm which gives the notional diagonal imperial measurement of 5.2 inches.
The top has 3.5mm socket for headphones. The right side has four buttons up and down volume, on/off and camera. The base has a proprietary charging slot, this surprised me as everything seems to be either mini or micro USB not this, the lead is of course supplied but don't lose it and it does go to a standard USB on the other end.
The USB 'C' connection should give you 50% charge within 30 minutes, but as always there are ifs and buts.
The left side is clear; the back has the rear camera that is slightly proud of the case with an LED flash on one side and the speaker on the other.
Let's start with the camera it's an impressive 20MP offering which may even be good enough to replace a standard camera. I was very surprised with the quality of the images I took and they compared favourably with those I took with my own camera – yes I am occasionally without a camera to review – but to be fair to both my camera is quite old and its mega pixel ability is only just over half that of this SmartPhone.
The LED flash worked well without overpowering the image. The front facing camera is 5MP and also takes good Selfies.
The processor is a Hexa-Core one at 1.8GHz. It has 32GB of memory.
Before you commit to a Windows Phone I would suggest you check that any Apps you rely on are available for Windows Phone. At least two items I am currently working on have Apps for iOS and Android but not currently for Windows Phone.
One App I am never without when going around is a Bus Times App and there was one for this after a few frustrating times I learnt to use it and it does the job.
Boot time is 24 seconds and shutdown around 3 seconds.
I did have a slight problem with it failing to find Internet after I had been out and about for around 30 minutes the solution I found was to manually turn off Wi-Fi when this occurs. I mentioned this to the supplier who said it was possibly a software problem as I had an early version. I can understand something not switching seamlessly from Wi-Fi to 4G (or 3G) but to switch for say 30 minutes and work correctly and then say 'No Internet' I find strange.
This is a native Windows 10 phone I have no doubt Microsoft hope that people will switch so they can continue using the same items they do in the office. Until there are Apps for all the things you want in the Windows Store I have my doubts.
The Microsoft Lumia 950 is available from the link below for as little as £9 upfront and then £29 a month but there a range of deals with a huge difference in minutes and data so check for the deal that suits you.
http://shop.vodafone.co.uk/shop/contracts-and-deals/microsoft-lumia-950/sku89318