Upgrading to Windows 8.1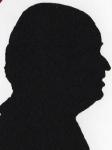 For anyone not using touch I feel that Windows 7 is where you should be. However as most new machines now come with Windows 8 I gave up a night's sleep to go through the long and torturous process of upgrading from Windows 8 to Windows 8.1.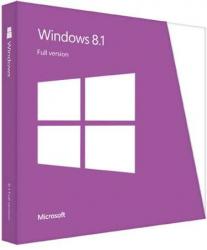 click image to enlarge
I started at www.microsoft.com and was pointed to the Windows Store but as I had neglected to install one update to Windows 8 the upgrade does not show and a rather strange message reminds me to update first.
This I do and then the 8.1 upgrade is shown in its full – oversize – glory.
Having selected it, nothing appears to happen for a while before I see Upgrading to 8.1 shown in the top right corner but even then it's probably twenty minutes before there is any movement on the green progress bar.
I knew it was big and not really anything other than a new skin but at this early stage you can still do other things if you wish until 3.26GB of data is downloaded as only then does the transformation start to take place.
The actual download – at 1AM – took around 90 minutes, after this you need to do a manual reboot or you can wait two days and then Windows will do it automatically.
After this files get removed, installed Apps get put to one side and the working version of Windows 8 is just a front screen with the green bar moving so slowly towards completion.
The downloading message changes to Checking and then to Applying Changes and then to Gathering Information and after around 2 Hours Preparing to Restart. At this point I suggest another cup of coffee as you may think you are nearly done, you are not. The green line has completed but you only see the four Window pane screen with a range of messages under it together with the turning dots.
Setting Up – don't get exited -, an automated restart, Getting Devices Ready, Getting Ready, Applying PC Settings, another automated restart, Setting Up A Few More Things, Getting Ready and finally you need your mouse and keyboard. Agree to the Licence Terms, Setting Up your Microsoft Account, Change the Keyboard to UK, Finalize Settings, We Are Setting Things Up, Installing Your Apps, Taking Care Of A Few Things and finally LETS START, the last section is about 30 minutes but will of course vary according to the speed of your machine and the number of Apps you had installed.
So from start to finish around 150 minutes, if you pick a busy time at the Microsoft Store then this will take far longer.
While I had to enter my Microsoft account and Password it seems to manage to remember your Wi-Fi settings. One small niggle is that while originally I could boot direct to the 'Tiles' now I need to enter my password.
Everything seems to work, I do have one message on the Desktop tray area saying 'Secure Startup Could Not Be Set', this does not seem to affect the running of the PC and everything that I had installed from the Microsoft Store is still there as are the items installed by the PC maker.
One surprise is that after all the downloads and reinstalls I have 7GB more hard disk space available than I did when I started the upgrade.
Please remember this process was done from Windows 8 to Windows 8.1.
For more details as well as what is acceptable to upgrade and the specs required go to www.microsoft.com
Good luck let me know how it goes for you.