One Note for Android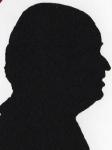 On a very cold day at the start of February Microsoft launched a 'free' app for Android. Those with long memories will know they recently purchased Skype a 'free' online telecommunications product and also offered everyone a 'free' 5GB Sky Drive.

One Note first launched in 2009 and my version was an option within Office 2010 (Office 14) in fairness it was not something I have used much until now but as we all have numerous devices using different ways of control, moving shared files around is something that one device on the Cloud (Sky Drive) is ideally suited to do.
First some background to One Note, it comes as a part to most paid versions of Microsoft Office. In its simplest form it is a way of grouping disparate files together without having to move there source location at all.
For anyone with more than one type of computer with the aid of Sky Drive it enables the content to be available with whatever device you search for it with. You own a copy of One Note on your PC and your Smart Phone or larger Android device now has access to it via the free front end easily downloadable to the device.
So who can benefit from One Note well anyone who ever needs to share or group information even if this information has never resided on the same source One Note can be used to group it and bring it together to share.
It is not just for large or medium sized businesses even a one person business can enjoy its benefits and certainly it is useful in a school or college environment. So just having your Tablet or Smart Phone as you move around is all you need and all the parts of the information can be at your Home or Office or even only on your free Sky Drive, the only thing you need to retrieve it is your user name and password and its there with you.
So not only is it available for use on Android – via the Android Market – but it also works on iPad, iPhone and Windows Phone 7.
There is one tiny catch on the 'Free' claim it is free for the first 500 notes but I suspect for most this is more than enough, when – if – you reach the 500 note figure you then have to pay a one off fee of £2.99 to continue making notes.
So exactly what sort of notes can you make, anyone who uses an Android device will ask why is no note taking device contained in the operating system, yes of course you can send them in an email and there are such items available from the Android Market perhaps the most famous and nearest in functionality is Evernote.
However it is not just text notes it can be images or music it can even be a presentation. In fact almost anything can be synced between iPod, Android and PC.
I created some notes on a PC sent them to Android and added an image, forwarded then to an iPod Touch and added some music and then reopened the notes in the PC and the music and image were all viewable with the parts all stored on the free Sky Drive account.
So if nothing else the release of One Note on Android – it was already available on 'i' devices – made me start looking at the features available in Microsoft Office and should you require some templates a visit to the Microsoft site should not find you wanting.
So why not start using One Note and with the aid of your free Sky Drive and your Android and or 'i' device link things together.
One Note for Android is available free from the Android Market; just enter One Note in the search. More info on One Note from http://office.microsoft.com/en-us/onenote/ .