Nokia Lumia 800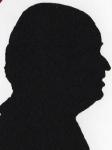 Review controls
Nokia have recently jumped off the Simbian bandwagon and joined forces with Microsoft. Here is their first offering together Nokia's phone expertise and Microsoft's mobile operating system when Windows 8 arrives on the PC it is rumoured to lot a lot like this.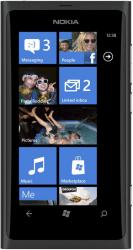 click image to enlarge
My first surprise is that it uses a Micro SIM and so many phone providers think it is only Blackberry and Apple that use this smaller SIM. My own opinion is that it is fiddly to fit, but another journalist friend of mind thinks it is the way all phones will go. Still once in, it need not move. Technically I am told it is possible to cut a full size SIM.
I have been using this exclusively for a couple of months and once you get used to the interface there is only one major problem and that is that everything needs to be transferred via Zune on the PC. I could rant about this for ages but once you master it - providing you are prepared to do things 'Zunes way' - then it does allow things to transfer. There are other niggles but I am told this is because of the early version of firmware I will keep you updated.
In theory its Sync works well plug in your Lumia 800 once you have installed Zune and it will Sync providing things are where Zune says they should be. You cannot sync things that are for instance on your Desktop.
So what have Microsoft got right, certainly the 'Office' side of things which is far better than anything else I have used on a phone and probably 'People' which seamlessly ties links to people who have contacted you recently.
The Lumia 800 weights 155grams in the provided rubberised case. It is 12x6x1cm, my unit was black but there are other colours.
The top of the unit has a 3.5mm socket for earbuds (provided) and also a rather strange door that needs to be opened to charge via USB lead. Further along the top is where you insert your Micro SIM but this is rightly hidden once the case is on.
The right side has four silvered buttons volume up and down, on/off and camera. The base and left side are clear.
The back has the Carl Zeiss lens camera (8MP) and flash that are both in cutouts from the tightly fitting case, neither is affected by the case.
The viewable screen is 8x4.8cm (3.7inches diagonal) and below this are three touch buttons back, home and search. By default the screen displays eight icons (two columns of four) and on their right at the top a small clock and a right arrow to take you to a screen showing a list of items as well as giving access to the units settings sections which should be your port of call. The case itself is sleek and well rounded out of poly carbonate.
This unit really works well on wi-fi, in your home or office and out and about and this can save a lot on mobile charges. The thing that to my mind can make this a success is the item Microsoft purchased last May Skype, I am told it will be available on this unit shortly.
It comes with 16GB of inbuilt memory (around 13GB is available for use) but you cannot add extra as there is not Micro SD slot.
The screen is bright and great for viewing photos and videos the built in speaker is only good for a very quiet room. Playing MP3 (with the screen off) the battery lasted for over 40 hours between charges, but it is not removable.
Maps are a miss mash with offering from both Nokia and Microsoft so I assume neither could decide who's to include, unlocked versions should be around £330 and which offer or which network is a minefield to find the best offer on the day.
http://www.amazon.co.uk/gp/product/B0065VOIB0?ie=UTF8&tag=gadge0a-21&linkCode=as2&camp=1634