PaintShop Photo Pro X3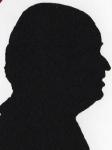 Review controls
Yes this is what used to be called PaintShop Pro, but that was in the days before it became a Corel product and also – as with most software – a product to do one job at a time, now it does most things and is more complex.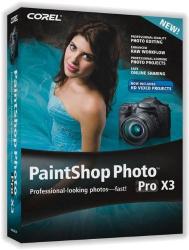 click image to enlarge
Anyone who has used Corel products knows that added value is their byword. So not only does the DVD have the main PaintShop Photo Pro X3 on but also in a separate installation PaintShop Photo Project Creator and a cut down version of Painter (Essentials 4). I installed all three and my hard was 4.145GB down on hard disc space afterwards. The install times 8 minutes for PaintShop Photo Pro X3, 15 minutes for PaintShop Photo Project Creator and 4 minutes for Painter Essentials 4. You need to enter a 32 key serial number for PaintShop Photo Pro X3. Nothing extra for Project Creator and a 17 key number for Painter Photo Essentials 4.
There is a 20 page Getting Started Guide for PaintShop Photo Pro X3 but once the installation is done the in package help systems and tutorials will surely be enough even for the novice user to quickly get going by using it.
This product has always been about photo editing and while most will think first of Adobe PhotoShop this cost 1/10 the price and does most of what the Adobe product does although not always in the same way as Adobe.
If you own an earlier copy should you upgrade? Well this has better support for organisation of photos plus a range of new tools. However if the beauty of the interface is your craving then this has not been really looked at.
It is marvellous at giving basic advice but once you have passed this level there is no real input to push you further.
Smart Carver is the latest tool to come from a far higher costing product and allows easy removal of unwanted objects like stray people in your photo. It really is quite easy to remove people or objects and providing you also tell it what must be left unaltered it works well and you really need to be an expect to tell at all with outdoor images but as yet not so good with indoor shots.
Another feature that nearly works perfectly is the ability to move items or people between images again not perfect but initial tests say it will get there providing you are prepared to be sensible about what you try to do.
It works better now with RAW images and the cut down editor can often do what is required without having to load more.
So will this Corel package do everything that the Adobe package does, no. However for all but the elite few I think it will do everything that most will want to do. A few words about Project it allows you to create Slideshows, photo books cards and calendars however other products can do all that but providing you regard it as free then its okay.
Lastly Painter Essentials 4, this is a gateway to another powerful package and in the hands of someone with artistic talent they can turn a photo into a painting. I have seen some work done by experts and it is really excellent.
So unless you are a photo professional then PaintShop Photo Pro X3 could well do everything you require at far less than Adobe PhotoShop costs.
Doing my Internet searches found Corel PaintShop Photo X3 at a best price of £57.97 including free delivery from the first link below.
http://www.amazon.co.uk/gp/product/B0032Z7T2W?ie=UTF8&tag=gadge0a-21&linkCode=as2&camp=1634
Corel PaintShop Photo X3 is available for $53.98 including free delivery from the first link below.
http://www.amazon.com/gp/product/B002J9V9BO?ie=UTF8&tag=gadge0a5-20&linkCode=as2&camp=1789
Corel PaintShop Photo X3 is available for €62,90 including free delivery from the first link below.
http://www.amazon.fr/gp/product/B00334WX50?ie=UTF8&tag=gadge04-21&linkCode=as2&camp=1642
http://www.corel.com/servlet/Satellite/gb/en/Product/1184951547051#tabview=tab0