Focus Driving Test Success 2007 Version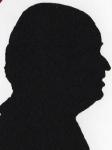 This is an updated version of the 'All Tests' product I reviewed last year. The driving 'Theory' test has recently been made harder and now you need to answer 50 rather than 35 questions.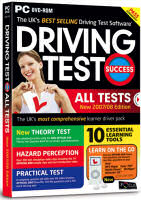 Yes it is now harder to pass the theory test, the questions to answer have increased from 35 to 50 and the cost to take the test has risen from £21.50 to £28.50. All the changes including the new questions are contained in Driving Test - All Tests - 2007/2008 edition. You can now learn on the move as the theory test questions can be downloaded to your iPod or other portable media player.
There are ten modules in this all inclusive package that can take you from your very first steps and help you all the way to passing the road test with not only questions and answers but also helpful video clips.
First of course is the Theory Test, for the novice it starts with a video so when you go into the examination room you will be aware of what and how. It contains more than twenty different mock tests as well as you being able to focus on your weakest areas.
I know a number of people who struggle with hazard perception (not all of them still waiting to pass the test) In this new version there are 300 hazard perception clips nearly three times that in the previous version. Just like the theory test there are mock tests available. So not only can you see clips and learn how to look for dangers you can be tested in 'mock' form so again you are ready for the real thing.
The practical test has over sixty video lessons and while approved driving instructors can show you key tips. However you will need to learn them yourself on the road and a qualified Approved Driving Instructor is a good starting point when you get this far.
In all my years as an instructor I only ever had one pupil fail solely on the Highway Code, however it can always be a contributory factor, here you have a digital copy of the latest highway code, remember you need this not only for the road test but also for the theory one.
Show Me, Tell Me all stuff you really should know about the car and how it works and it includes every possible question the examiner could ask you.
The Mock Driving test was always something I insisted on as it helped the pupil know what was coming I always changed my personality for this so whoever the examiner was he/she was nicer than me.
In my time the road sign test was part of the highway code now it has a new section in this package, again most road signs should be obvious if not work them out.
Learn on the Go this module can produce theory test questions for you for the times you are away from your PC. You can select the questions and download to your iPod or other device.
The Theory Test book this again can be printed out so you can revise away from the PC.
Finally (if you have been counting this in number 10) the Advice Centre where there is information about all the tests and how to ensure you pass first time.
All the modules cost money so the £9.99 you spend on the Driving Test Success All Tests is money well spent if it only means one module does not need to be retaken. Great information that has all come from the government department that runs the driving tests.
http://www.focusmm.co.uk/shop/Driving-Test-Success-ALL-TESTS-NEW-2007-08-Edition-pr-1207.html