Microsoft AutoRoute 2007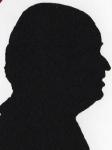 Review controls
This is not just something to find you a route or show you a map. It's a very long way from the early Next Base product on a floppy disc, and it now comes on a DVD.
Normally items labelled 2007 would appear early autumn in 2006 but no doubt most people were working on Vista and Office 2007. So as far as I know it first appeared at the very end of January.
The installation was quite quick at only 10 minutes, on my machine it consisted of three parts. First an update to Net Framework, then the complete installation of AutoRoute 2007 and finally a text to speech module. According to the install this should take 1GB of space. The small print on the back of the DVD case says 1.2GB the actual space taken was 1.4GB. I could have done a smaller install at .55GB or .6GB depending on where you read it but I assume that would require the DVD to be in the drive whenever you use the program.
Inside the DVD case is the closest thing to a manual I have seen for a long time with Microsoft products a 16 page booklet that could answer most immediate requests, certainly enough for the novice to plan a route and find locations.
This is something that sits on my PC from one year to the next, mainly for when someone says where is Hammond Street or where is ZF14 2XT. Either can be fed straight into the Find Search just below the menu bars. It could equally easily be a place. You then get a drop down list and normally what you need is in the first few options.
In the latest version there are far more places in Europe - especially Eastern - however you certainly do not get minor streets as you do in the UK. The blurb says a total of 35 countries are covered. Admittedly the PC I have put this years version on is faster than last years but the whole use after first load is a lot quicker, the map scroll is faster and there is even a new map style called Night where the background is black with road names in luminous green with the roads themselves in a paler green, not sure if I would have much use for it, mind you I currently do not use the Terrain or Political map options either. Mainly because I tend to use it for routing and or finding places.
GPS receivers can work with AutoRoute and indeed I have used one, however GPS on a notebook is really only for use by the front seat passenger and certainly not for use by the driver. However there is a section that links to a GPS receiver and it does work, indeed the text to speech module uses that with a clear easy to understand voice.
The box says there are close to ¾ million points of interest throughout Europe included and AutoRoute can also accept additional information to be downloaded such as Schools, now one of the most important things when a family moves house. Living close to a good school is rated very highly and being able to input all the schools on a map could well help choice. Of course if you somewhat older you may use the same information not to be located near to a school.
The ¾ million items included are Restaurants, Petrol Stations, Hotels, Service Stations, Cash Machines (ATM's) and Sports Centres filling the top six places of the eighteen categories by number.
I found the price quoted for petrol far closer to the likely price - you can of course adjust this - than that given for the previous version. Fuel, driving times and many more choices are found under the More Options button at the rear of the main pane having set a route. Mind you I have long had a disagreement with the way Costs are calculated with fuel. Miles per Litre not being an option. We buy fuel in litres and we travel miles so why is that not an option?
Doing my Internet searches found Microsoft AutoRoute 2007 at a best price of £34.61 from the first link below.
http://www.pyramid.com/Product.aspx?StockCode=835349&ref_Source=Shopping&ref_StockCode=835349&ref_Type=CPC
http://www.microsoft.com/uk/homepc/autoroute/ProductDetails.aspx?pid=002