Trilogy Backpack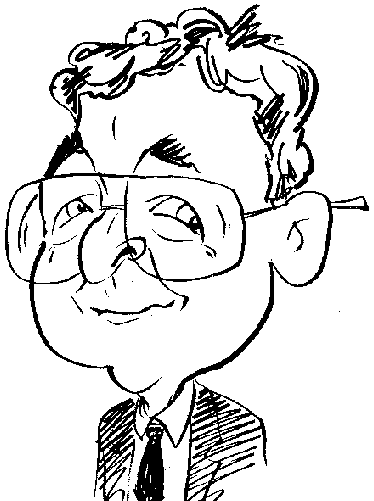 Review controls
When the company in question is STM then you should realise for certain that the subject matter will concern a laptop bag.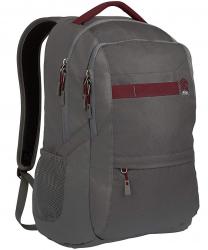 click image to enlarge
With dimensions of 15 x 29 x 45 cm (D x W x H), this backpack is available in a choice of dark navy, granite grey and the black of my review sample. The rather subdued and dark choice of available colours does give an indication that STM feels that this product could be expected to be used within environments where it could meld into its surroundings without standing out too much.
With the amount of poor weather conditions being endured around the world recently (although at the time of writing this review, the sun was blazing away and trying to tempt me away from work) it is not surprising to discover that this backpack has been constructed from premium water resistant polyester. Adding a further level of protection, the outer surface of this Trilogy backpack has been treated so it is splash repellent when coming into contact with water.
While predominately black in colour, my review sample possesses a number of gold coloured highlights. These consist of a padded handle grip, STM logo badge and corded pull tags attached to each of the five eternal zippers found on this backpack product.
These external coil zippers are reversed, covering the teeth for a more secure closure. The zippers have been created with the slider element being on the flatter side and a fabric covering the teeth to help keep out dirt and moisture. There is a sixth zipper which is located inside the bag and it does not warrant the need for its own pull-tag.
Storage space on the outside of the Trilogy backpack is, please excuse the pun, a mixed bag. Located on either side of the bag are external water bottle string holders providing plenty of ventilation. Although primarily designed for liquid refreshment, these pockets could be used for cables and / or charging devices. Also available externally on this laptop bag is a wide and deep slip pocket plus a smaller zipped pocket for those items that might require quick and easy access.
Delving into the insides of this backpack reveals that it features what is referred to as a reversed bucket aperture. This type of opening is concealed behind two zippers which, when opened, produce a bucket-shaped effect that certainly makes it easier when inserting items into the bag or removing them. It also makes it easier when looking for items which you had stored within the confines of the bag with its ability to provide 24L of storage capacity.
Within the main storage area are two large slip pockets for documents and other slim items plus a zipped string pocket. I was expecting to find a restraining strap or something similar to help hold an enclosed laptop (up to 15 inches in size0 in place but there was not one there. The Trilogy backpack seems to rely on the presence of the built in cell technology and cushioned compartment to provide the protection for the bag content.
When the Trilogy bag is being carried, you can use a pair of snake like, cushioned shoulder straps. Depending upon the individual, these shoulder straps can each be extended to suit a variety of body shaped and sizes of by users as they transport a range of personal digital equipment when on their travels.
Amazon has listed this product at £75.79 with a delivery charge of £10.39. However you might be able to pick up this product at a cheaper price by checking out other websites such as www.mobilefun.co.uk.
https://www.stmgoods.com/stylish-laptop-bags/stylish-laptop-backpacks/trilogy-15-laptop-backpack