Cool Lunch Bag and Picnic Tote both from Packit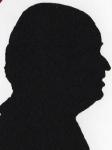 In hot weather a cool bag is very useful either to keep your lunch, shopping or even picnic cool or maybe allow frozen food to stay frozen. Most are insulated bags with a cool brick or two inserted but those bricks take up valuable space.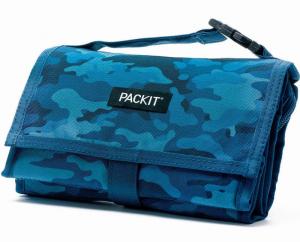 click image to enlarge
Here I am looking at a small version called a Lunch Bag and one more than twice the capacity called a Picnic Tote. These bags are different in that the coolant is between the outer and inner layers and you actually fold the bag up and place it in your freezer overnight and then in the morning pack your lunch/picnic or take the bag with you when you shop the next day.
I did the latter and while my first test day was one of the hottest of the year the frozen items and chiller items I purchased arrived home still in their correct state. I then left the bag in a warm kitchen and several hours later it was still a lot cooler inside the bag than the outside temperature.
On another occasion I left cool and frozen food in the Picnic Tote for two hours after getting home and the ice cream was still frozen.
The Picnic Tote is 34cm across, 13cm wide and 30cm tall. There is a semi-circular zip to the main compartment.
Another semi-circular zip goes round three sides of a top compartment above the main bag that has a zip inside for say a purse, band cards, phone, and shopping list. I suppose as this will naturally sit on top of the shopping you could even add an additional frozen brick for times when the temperature is high or even to allow the freezer part of a fridge freezer to be defrosted and still keep its contents frozen for a few hours.
The stated amount this bag holds is 8.2 litres which means little to me, mind you 277oz in this context means even less. I got two large ice cream containers and eight supermarket containers of potato salad size cool items as well as packets of cold meats in it without problem maybe that helps.
The other bag is much smaller but still has a size of 4.4 litres. It is called a lunch bag and a sandwich, pasta salad, an apple and a bottle of water is about its limit but everything remains cool through a journey to work and sitting in a warm area for several hours.
The lunch bag is 20cm across, 11cm wide and 24cm tall. It has a semi-circular zip that opens the width of the top and goes 8cm down each side. There is a flap that is secured by three Velcro pads.
Both bags work in the same way fold them up and place flat in the freezer overnight, in the morning open then out and place items in them in the case of the Lunch Bag before going to work. In the case of the Picnic Tote before you go on your picnic. The Picnic Tote is the one that I took still folded on my supermarket tests and only opened it out once through the checkout to the bagging area.
A better idea than the normal freezer bags where you just have an insulated bag and then need extra gel packs or bricks which of course take up some of the bags internal storage space.
They do a range of colours, styles and patterns.
The Packit Freezeable Lunch Bag is available from Amazon for £22.95 with free delivery.
The Packit Freezeable Picnic Tote is also available from Amazon for £42.52 with free delivery.