Backing Up Nero Style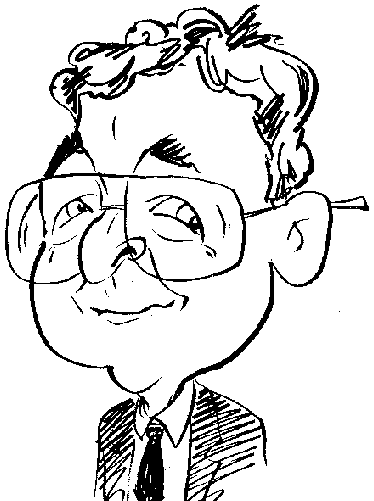 Review controls
While most prospective customers would tend to think of burning software when the topic of the main area of the company's expertise arises, Nero does have other strings to its corporate bow. One such offering is Nero BackItUp which is the subject of this next review.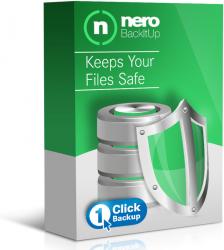 click image to enlarge
With ever-present dangers, such as malware and the threat of a ransomware demand, waiting to pounce on the unsuspecting or devil-may-care user, it does seem extremely fool-hardy not to have the insurance-like blanket of a backup system. Offering to provide "Peace of Mind" in this respect is the latest version of Nero BackItUp software which has recently been enhanced to work with an Android app to back up data from a smartphone. I have recently had the opportunity to try out the downloaded version of Nero BackItUp software.
Nero BackItUp opens with a rather plain interface consisting of green and black stripes running across a white main area featuring a large circular green button bearing the message "Back up Now Click to Start". Taking the obvious and sign-posted approach of clicking the big green button brings up a choice of three main options entitles Snapshot, Copy and Sync for the next stage of the operation.
By default Snapshot will be selected. As its title might indicate, Snapshot offers to take an image of a selected group of files and folders so that they can be restored at some point in the future should the need arise. A Snapshot can be protected by a password and reduced in size through the use of compression technology.
The Snapshot option is set up initially to check on the common folders for Photo, Video, Music and Documents. Feedback will be provided as to the number of folders and files found plus the overall size of the discovered content. These folders can be deselected individually or as a whole group while other folders can be added as necessary from any available drive.
Once satisfied with your choice of folders and files to be backed up, you can move on and select a backup target. This drive can be local, external, optical disk or network based. The backup job can be given an easily recognisable name and assigned scheduling details which can be on a daily, weekly or monthly basis. Specific backups can be set to require a manually implementation. Further options allow you to apply normal or high compression or have none at all. With this latter option selected, you are not permitted to apply encryption to the backup.
The actual backup divides its process into areas referred to as Index and Preparation before moving on to the backing up stage. An estimation of how long the process is expected to take will be shown. However the estimated timing should be taken with a large pinch of salt as it tended to vary anywhere between3 minutes and over half-an-hour regularly. Backing up a test run of 28349 files spread over 1380 folders containing 7.19GB of data took 50 minutes 50 seconds when given priority.
Described as the most common backup type, the software's Copy option will copy your media and documents to a suitable destination. As with the Snapshot option, Copy initially targets the same four categories of Photo, Video, Music and Documents. Unwanted items can easily be removed and additional ones added using a directory tree feature. The destination drive can be selected from those available as can the appropriate scheduling options that remain the same as those found in Snapshot mode along with an additional Continuous setting.
The third mode of Sync allows you to create a duplicate of data on an external drive. The duplicate version is linked to the original data with both copies being managed so that their data remains exactly the same. You can select which of the two versions is regarded as the master. As the checking, and any action, is carried out on a continuous basis there is no scheduling option.
As mentioned earlier, this software now supports backup operations from an Android mobile device. This will require the downloading and installing the appropriate app. You can then select from categories that include Contacts, Messages, Call Log, System Settings, Music, Videos and Photos. The data can be backed up to a PC via WiFi or memory card.
Nero BackItUp is capable of handling basic backup tasks with minimum effort from the user. The product is currently priced at £29.95. System requirements call for a 2.0GHz processor with 1GB of RAM and 300MB of hard disk space running Windows XP (SP3) and later.
http://www.nero.com/enu/products/nero-backitup/?vlang=gb&country=gb&currency=gbp