Chromecast Audio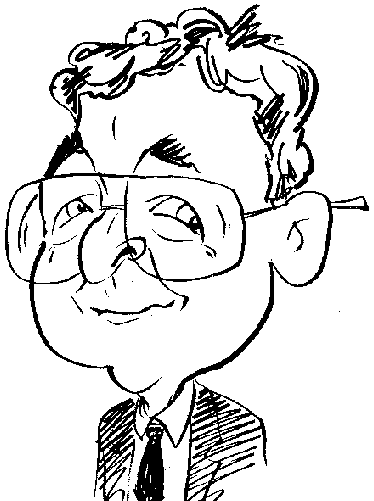 Review controls
Streaming audio to speakers that do not support Bluetooth can be carried out using this next product.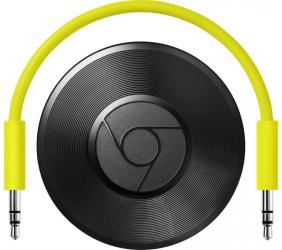 click image to enlarge
Adding to its Chromecast product, Google has developed Chromecast Audio. This is a small pocket size device that can be carried around and used when necessary to provide the facility to stream (or cast) audio to your favourite speakers or whatever is available such as a hi-fi kit. With Chromecast Audio you can listen to music from various sources, such as Spotify, Google Play Music, Deezer, BBC iPlayer Radio, TuneIn Radio, 7 digital Music and Musixmatch, on any speakers with an AUX input option.
The Google Chromecast Audio kit consists of four main items plus a downloadable app. The four items come together in a simple and straightforward manner. Central to the four items is a small black circular device, lacquered on one side giving the impression of a mini record disk, and matte coloured on the reverse. In a way it reminded me of a Pontefract Cake, a favourite from my early youth. The effect was spoilt slightly by the presence of a micro USB and 3.5mm jack sockets plus an on/off button flush to the unit's body. This is the actual Chromecast Audio device.
You also get a 105mm lime green audio lead with 3.5mm jack plugs at each end, a 172cm micro-to-standard USB lead and a three-pin plug with a standard USB port. The lengthy, rubber black coated USB lead connects the Chromecast Audio device to an appropriate power source as it is attached to the three-pin plug at one end and a micro USB port located on the side of the circular Chromecast Audio unit at the other end. The lime green audio service a similar purpose by providing a physical link between the Chromecast Audio device and whatever AUX-capable speaker is being used for the audio output.
Setting up this piece of kit is a piece of cake (taking us back to Pontefract). Once the physical connections, mentioned in the previous paragraph, have been completed, you need to download the Chromecast app on to an appropriate device. Versions of the app are available for iOS and Android users. In my case I downloaded the app to an Android smartphone containing a sizeable portion of my digital music collection.
The Chromecast app has a three pane interface with tabs allowing the user to switch between tasks designated as What's On, Devices, and Get Apps. There is also a Home page with options to cast, whether a screen or audio, offers, learn, settings plus Help & Feedback.
With the What's On tab, the app will automatically search the host device and list the apps it finds that have the ability to cast content. Sadly this ability is not universal but there is enough of a choice that you should find something that will appeal. Some of the cast enabled apps are free but there are those that will require a subscription. With your chosen app launched you can select your music before clicking on the cast button at the top of the screen to hear your music on your chosen speaker.
The host mobile device will handle issues such as volume adjustment, searching, pause / play and queuing songs. Don't worry about missing any incoming phone calls when Chromecast Audio is working as it will handle this matter without any fuss.
The Device tab will lead the user through the process of setting up Chromecast or Chromecast Audio. An automatic search will be carried out for Chromecast devices within a vicinity of no more than 20 metres, the shorter the distance the better. Individual connections, if more than one unit is available, can be renamed to make them more easily identified. This feature could be extremely useful for those operating a multi-room environment. The third tab for Get Apps brings up links for downloading various Chromecast Audio aware apps.
I found the most difficult thing about using the Chromecast Audio system for delivering music was making the space with access to the two power sources required by the kit. Other than this, Chromecast Audio was easy to use and provides users with a way of using a range of speakers. At the time of writing this review, Currys / PC World has this product listed at £30.
https://www.google.com/intl/en_uk/chromecast/speakers/#?discover