Garmin Driving Assistance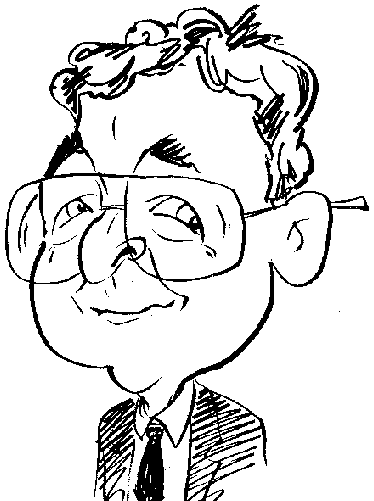 Review controls
When taking a drive you can call on assistance from Garmin with products such as its Drive Assist 50 product.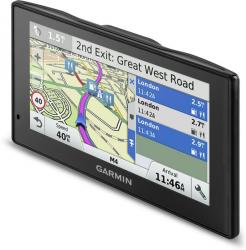 click image to enlarge
Garmin has recently introduced its Drive range of portable navigation devices (PNDs). I have had the opportunity to test the Garmin Drive Assist™ 50 product. This particular PND combines the company's well-established satellite navigation features with a built-in dash cam facility to record action and act as an eyewitness to possible incidents.
Encased with a black plastic shell, this PND has dimensions of 160 x 85 x 30 mm (W x H x D) and weighs 214g. It should not be too much of an inconvenience to detach the unit from its windscreen mount and take it with you when leaving the motor vehicle for any length of time. I generally found that it was easier removing the PND from its mount than replacing it upon returning to my vehicle.
Dominating the front of this PND is a 5-inch touch screen. This feature will give access to the various settings and customisation options plus a visual representation of the current route. It can also be used to display content captured by the dash cam feature. A built-in microphone sits in the lower left corner of the front face for use with vocal commands.
Positioned top centre on the rear of the PND is the socket part of the ball & socket attachment mechanism. Situated just below this attachment facility is the dash cam lens while a little further down is a cable guide facility to ensure any connected lead does not interfere with the dash cam capture. The cable in question links between a device mounted mini USB port and the car's cigarette lighter socket. Card slots for storing captured content and additional map data are located on the right side and bottom of the PND.
When carrying out the initial setting up procedure, I would recommend carrying out this task from the comfort and safety of your living room. This location may not be ideal for picking up a satellite signal required for GSP work but it will allow you to concentrate on checking out the features of this PND. Following an initial warning screen regarding the hazards of adjusting this device while driving, you are presented with a screen offering options of "Where To?" and "View Map" plus accessing sections designated as Apps, Volume and Settings.
When selecting "Where To?" you have a choice of what information to enter including targeting a town or Post Code using an on-screen keyboard. The "View Map" option does just that as it shows the current location with options to turn on the dash camera feature plus features that include displaying speed and red light indicators in a window designated as "Upahead". You can also adjust the volume level of spoken directions and alerts of speed cameras.
Directional voice commands come with a choice of three UK voices. You can select from James, Kate or Serena. The latter voice uses Garmin's Real Directions which adds features such as landmarks, street names, traffic signs and local businesses to help drivers identify locations as they drive along unfamiliar routes.
If, like me, you like to drive with background music then you will probably need to adjust the volume level of the spoken directions and other sound effects such as warnings regarding speed cameras and other hazards. I found that setting the volume level at 90% was more than adequate to hear the directions issued by Serena against the backdrop of my music collection. Admittedly there were occasions where issues arose over the choice of routes but Serena would quickly adapt her thinking to fall in with the driver and adjust accordingly with a recalculation utterance followed by new instructions.
Some care does need to be taken when positioning this PND so that it does not obstruct the driving view yet can record the dash cam content which can be replayed on the PND or a computer. The App section includes a range of tools that include the Dash Cam, Gallery, Traffic, Baby Cam and Where I've Been. There is also Settings where you can carry out upgrades and make adjustments to features such as Map & Vehicle, Camera, Bluetooth and Display options.
The Garmin Drive Assist™ 50 combines traffic directions, advanced warnings, dash cam support and lifetime maps. This combination of GSP and Dash Cam features is currently listed at £259.99 on Amazon.co.uk.