Epson Work All-in-One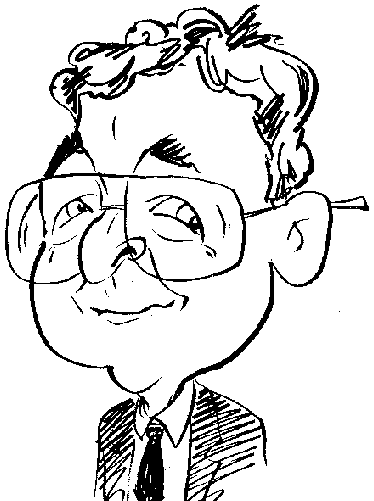 Review controls
As its title should indicate, the Work Force Pro WF5690 DWF has been designed to act as a fairly heavy duty device.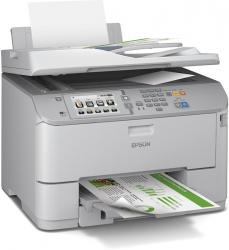 click image to enlarge
Decked out in computer grey, this multi-function, multi-layered device from Epson has dimensions of 461 x 442 x 342 mm (W x D x H) and weighs a fairly substantial 14.3 kg. Due to its size and weight, this is a product that is best suited to having a permanent home rather being moved around to suit various circumstances in an office environment.
Offering a combination of Print, Scan, Copy and Fax functionality, this office device gives you a choice of Ethernet, USB or Wireless connectivity to a host computer system. Following the standard set up arrangement for this type of multi-function device, the WF5690DWF is based on an inkjet printer and paper input tray which supports a control panel with 4.3-inch LCD colour screen with keyboard section. Mounted on top of the printer and control panel is an ADF (Automatic Document Feeder) module.
Located on the rear of the unit, where they are out of sight and unlikely to be disturbed, are the various connection options. Here you will find the power socket plus those for Ethernet, USB and a phone line for the Fax capability. The setting up of a wireless linkage is carried out from the front of the product.
To help you set up this All-in-One printer unit, Epson has supplied paper documentation, which is extremely basis, and a CD which does walk you through a step-by-step process. This process involves selecting an appropriate language, loading and choosing the paper size currently being used, inserting the four supplied cartridges (black, magenta, cyan and yellow) into the belly of the device and opting from a choice of Wi-Fi, Ethernet or USB connectivity plus network facilities. At different stages during the setting process, your focus will need to switch between the computer screen and the 4.3-inch LCD colour touch screen on the unit's control panel. You can then get on and have the software check for any later version online and upgrade those it finds.
In operation, the WF-5690 delivers a maximum print resolution of 4800 x 1200 dpi whether the content is in mono or colour. This product also claims a maximum print speed of up to 20 pages per minutes in either mono or colour. I ran a series of tests using various documents I had to hand to check this claim and the results did confirm the quality if not the speed rating.
Printing a mono document consisting of 268 words, I was able to get 21 pages per minute which was more than acceptable. Switching to a poster style document made up of fancy style text with several full colour images and an overall shaded background, resulted in the print speed being reduced to nearly half at 11.5 pages per minute. In has to be stated that this second document was made up of considerably more content.
Automatic Duplex is featured in both the main printer unit and the ADF module. A 7800-word text document, covering 14 pages, was automatically printed on 7 sheets of A4 paper in 76 seconds with no user intervention being required other than starting the process. When combining both the printer and ADF features to produce photocopies you had the choice of various Duplex features. You can turn off the double sided feature completely or opt for single or double sided scanning and then pair your choice with single or double sided printing. A 7-page double-sided document was scanned on both sides with the results being passed to the printer to be reproduced on 7 sheets of A4 paper in 3 minutes 32 seconds. For a more basic task, a single A4 colour document was photocopied (scanned and printed) in 14 seconds.
When setting up the Faxing options you have the choice of using DSL or ISDN connectivity with either a single or two phone lines. A Wizard is available for setting up the Fax facility. Contact lists can be created. Epson provides a utility for allowing faxing from a computer for Windows users while Mac OS X users can download an appropriate application. Faxes can be sent from the ADF module as well as a computer. Up to 100 pages can be included in a fax transmission with jobs set up to deliver up to 200 recipients.
With its range of facilities, the Epson WF-5690 is suitable for an office or home/office environment. This All-in-One is currently listed on Amazon priced at £341.60. Replacement cartridges are available with prices starting at around £15.98.
http://www.epson.co.uk/products/printers/inkjet-printers/business-inkjet/workforce-pro-wf-5690-dwf