Last Minute Gifts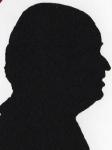 Here I am looking at two items that all arrived rather late from various sources, so in order to get them to your attention in time for Christmas I cover them together in one review. They are a Wireless Speaker in the shape of a mug and a Gentleman's Shaving Set, neither is expensive.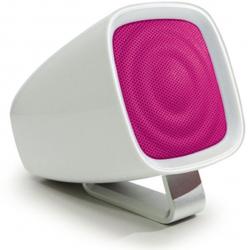 click image to enlarge
Mighty Sound Mug
It is 9.5cm tall, 4cm square at the base, 7cm across at the top, it weights 240grams. It can be used upright or resting on its handle that protrudes from one side by 2cm making the sound go slightly upwards.
All the controls and connections are on the base, when standing it does look exactly like a square cup if you cannot see the green speaker grill on the top. The cup itself is plastic but looks like china apart from the silvered handle.
The centre of the base is arranged in a joystick format with volume + and – being top and bottom and back and forward track at the sides, the centre of the joystick is play and pause.
Three of the four corners have items. The top right has a 3.5mm socket, the top left micro USB socket for charging and bottom left an on/off slider.
This unit is also Bluetooth and a pleasant female voice tells you when you are paired and other information.
I found the sound quality quite good from the 3watt speaker behind the green grill.
It worked for just over six hours between charges and was also a good talking point.
A fold out sheet describes the controls and explains the LED combinations. There is a 1metre micro USB to USB lead and a 50cm 3.5mm audio lead provided.
The Mighty Sound Mug is available from the link below for £29.99. Apart from the green top I had they also do other colours.
http://www.wowthem.com/collections/awesome-audio/products/mighty-sound-mug-bluetooth-speaker
Gentleman's Shaving Set from Wilkinsons
This I would describe as a fun gift that a relative might give to someone about to start shaving.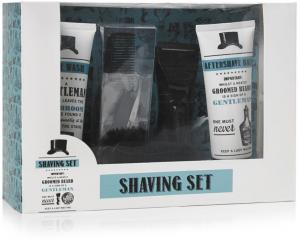 click image to enlarge
First a 125ml tube of face wash, next a similar sized tube of Aftershave Balm, a small electric razor (batteries not included), a brush, a comb, a small pair of scissors two double sided trim heads and even a brush to clean the razor.
A very comprehensive set and available for £10 so while I described it as a fun set it is also a very cheap set and the component parts individually would cost a great deal more.
No great quality is involved but ideal for an introduction.
Possibly the most important thing is the comprehensive instructions for use on the back of the box as they offer good sound advice for use of all the parts.
No doubt the user would soon grow out of these things and get a quality razor and some aftershave costing a fortune which would then tell the parents that there could be a serious girl friend around.
Wilkinsons are a value store and they also have good deals on standard products so if you have one locally check them out.
There is no indication on the box that it came from Wilkinsons.
The Gentleman's Shaving Set is available from their shops or from the link below for £10.
http://www.wilko.com/classic-gent-shaving-set/invt/0400265?VBMST=gentlemans shaving set