A Fantasy Rock Star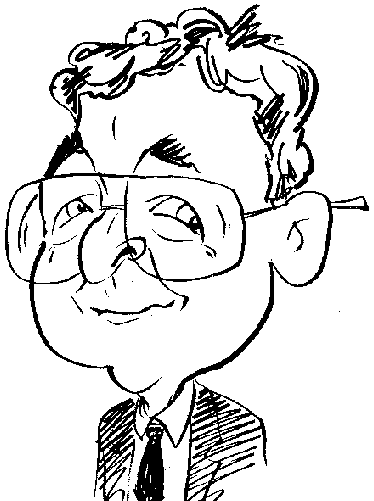 Review controls
Whatever your age, the fantasy of being the guitar playing rock star can easily be indulged with this next product.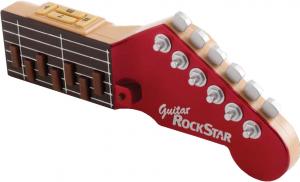 Having mastered an air guitar you might feel the need to move on to the next level. This is where Guitar RockStar from Tomy could enter the picture. Guitar RockStar is constructed of plastic and consists of the head of a guitar and two and a bit frets overlaid by various controls. Power is provided by two AAA batteries (not included) which fit into a compartment on the back of the guitar's neck. Also located on the back of the guitar is the speaker grill; 3.5mm jack sockets for connecting headphones, speakers or amplifier; plus an on/off switch that can be set to low and high volume output level to suit your current location.
Overlaid on the guitar frets are elongated buttons representing C, D, E, F, G, A and B chords. For some reason the letters identifying each chord is upside down which doesn't really help when first using the device. By holding down one of these buttons and waving your hand or finger across the infrared beam, emitting from the end of the device, you can play the selected chord. This infrared beam is extremely sensitive and can be affected by almost anything within the near vicinity such as any part of your body, an item of furniture or even an over-enthusiastic family pet. Each obstruction detected by the beam causes the chord to be played. By holding down buttons, located on the top of the neck and clearly labelled the right way up this time, you can change the chord into a minor, sharp, flat or seventh key.
As well as freestyle playing, where you can make you own music, Guitar RockStar has a pre-programmed mode. You can access this mode by pressing a small button on the head of the device. Each press of this button cycles through the eight programmed backing tracks and you can then strum along with the track using the chord and key changing buttons. The Guitar RockStar play lists features the following tracks:-
Wild Thing by The Troggs
Smoke on the Water by Deep Purple
I Love Rock 'n' Roll by Joan Jett and the Blackhearts
One Vision by Queen
I Believe in a Thing Called Love by The Darkness
Take Me Out by Franz Ferdinand
Change the World by Eric Clapton
Venus by Shocking Blue
Small enough to fit in a pocket, the Guitar RockStar can be taken with you on your travels as you offer to perform at various locations and family functions. Priced at £14.99, Guitar RockStar might not make you the life and soul of the party but it should help with your rock star fantasies.
Amazon have the Guitar RockStar in various colours from £14.99, and with their reduced minimum for free delivery to £5 there's now shipping to pay either. See the whole range on the following link :
http://www.amazon.co.uk/gp/search?field-keywords=tomy%20guitar%20rockstar&url=search-alias%3Daps
The following link includes details from the Tomy site :