Sennheiser Headphones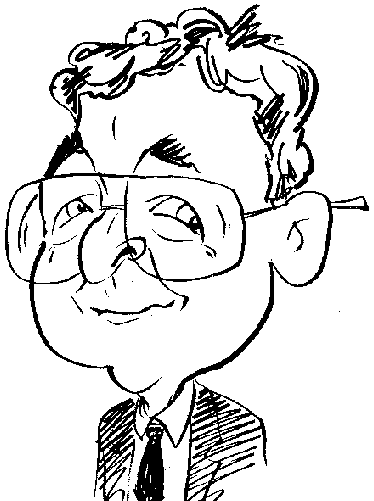 Not everybody can get on with the ear-bud style of headset. If you fall into this category then a Sennheiser headset is a viable option.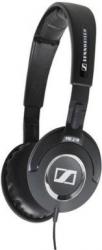 I seem to be in the minority. I say this as a result of the content supplied with the vast plethora of mobile devices that are currently available. Otherwise why would the different manufacturers all take the same approach of insisting on including an ear-bud style of headset for personal listening if the majority of users prefer the ear-muff style of headphones. Of course I appreciate that size and packaging issues could have something to do with the manufacturers' decision but are these issues considered to be of more importance than users' preferences. Surely manufacturers would never take this standpoint; let's just re-confirm my original statement that I am in the minority as I always replace an ear-bud offering with a headset that fits over rather than sits in my ears.
Having declared my preferred option with regards to personal listening equipment, it should come as no surprise to hear that the subject of this review is the Sennheiser's HD218 enclosed headset. The first thing that you will probably notice about this headset is the amount of padding (well maybe the second after you have struggled to remove the HD218 from the bubble style packaging). There is plenty of padding around both earphones which incidentally can swivel both left and right plus up and down allowing the maximum freedom with positioning. You also get a strip of additional padding running inside the top of the headband to help reduce any pressure that might become evident after a long session of use. In fact, if my experiences are anything to go by, you are more likely to encounter slight discomfort in the ear region but more on this a little later. As well as being able to adjust the earphones in various directions, you can also extend the headband by up to 4cm on each end.
Prior to using the Sennheiser headset, a Creative headset had been my chosen companion. This device had clear indications as to the left and right orientation on the outside of the ear piece. The Sennheiser product does provide similar information but it is more difficult to detect. After much searching, I finally located the "L" and "R" indicators on the headband just above where it attaches to the ear pads – black on black is not a combination for easy identification.
Attached to the left ear-pad is the lead with 3.5mm jack plug for connecting to the audio source such as an iPod, MP3 player or radio. This lead measures 142cm which I found to be rather long (it is not often you will hear me complain about the length of a lead as it often became entangled with articles of clothing. On numerous occasions I was reduced to stuffing the excess length of lead into a pocket to keep it out of the way.
As a cricket fan who likes to watch the game while listening to the radio commentary, I decided that my annual visit to the Oval cricket ground for the final test (England vs. Australia this year) would make a good test for this headset. Surrounded by thousands of other fans, with all the noise associated with such a gathering, I could sit for two hours sessions using this headset. While normal outside sound levels were decidedly muffled, the ear muffs stood no chance when the crowd was roused by wickets falling or fours being hit (this was a Test Match with the Ashes at stake so sixes were none existent). I have to admit that after two hours my ears were only too glad to be released from their confinement but no more so than with my previously headset and they did keep out more extraneous noise.
Later tests using an MP3 player emphasised that the HD218 could cope with a wide range of music types. As before you are not totally cut off from the outside world; while useful when you are in an area with traffic, there is enough outside sound blockage so that you would not want to hold a casual conversation wearing them as I was able with my previous headset.
Apart from the headset slipping from my head on one occasion, fortunately just as I was arriving back home, and the connecting lead sometimes getting in the way, I had no problems with this device. If, like me, your preference is for a closed, padded ear muff style of headset rather than ear-buds then the Sennheiser HD218 is well worth considering. Expect to pay in the region of £40, or even less if you shop around, for this well designed product.
http://www.sennheiser.co.uk/uk/home_en.nsf/root/private_headphones_wired-headphones_502760