Eco Tank Printer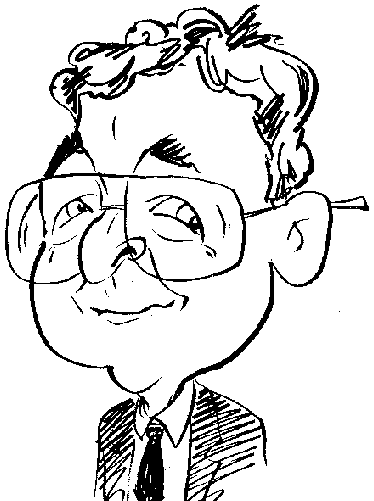 Review controls
More expensive than champagne when sold in cartridge format, Epson can supply ink in bottles for some of its printers.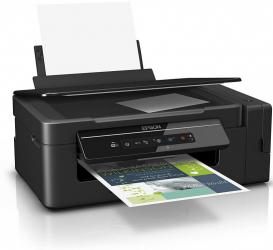 click image to enlarge
The Epson ET-2600 is a multifunction device that can provide print, scan and copy facilities. As well as the print, scan and copy features with WiFi connectivity, this multifunction device comes with the promise of delivering cartridge free printing as indicated by the "ET" part of the product's model number. This particular Epson device belongs to the company's Eco Tank family of products that are based on an ink reservoir tank that can be replenished as and when required rather than the limited capacity offered by models that are reliant on the use of cartridges.
With dimensions of 445 x 304 x 169mm (W x H x D), this black box-shaped unit is a little wider than some other multifunction inkjet units but this is entirely due to the ink reservoir unit that is bolted on to the right side of the device. A flap on the reservoir can be raised to give access to the four containers holding the black, cyan, magenta and yellow ink that comes supplied in four bottles each containing 70ml of ink. Admittedly filling the tanks in the reservouir is not as simple and straightforward as inserting four ink cartridges but only having to carry out the task every twelve months or so is a great boom and brings a substantial reduction in the drain on your finances. Even the twenty minutes required by the actual charging process is bearable.
Apart from the side-positioned ink reservoir the ET-2600 follows the standard format of a multifunction device. Forming the base of the unit is the printer element on top of which is mounted an A4 flatbed scanner. Paper is fed from the top rear of the unit and then ejected from the front base of the device. Both entry and exit points have their own support features to help secure the paper.
Mounted on the front of the unit is a control panel that initially sits flush to the printer body. This panel can be raised to an angle for easier visibility. Arranged from left to right, this panel features options for WiFi status, power on/off, WiFi setup, network connection report, monochrome copy, colour copy, cancel and LEDs indicating the ink charging status and any out-of-paper error.
Included in the package, with the main unit, are a set of ink bottles, power lead, software CD and documentation providing instructions in various languages for the setting up of the product. You can either use the paper documentation to help you get started or jump right in with the CD and be led through the various steps regarding the removal of packaging items, filling the ink reservoir and loading paper before making the decision as to whether to connect to a computer via a WiFi or USB. Drivers for print and scan facilities plus an OCR component will be installed along with a PDF version of the product's manual and the EpsonNet print feature.
The supplied Epson print driver for this device offers the user a choice of adjustable settings. Along with the number of pre-defined settings for different types of job, you can select from drop-down lists of different types and sizes of paper with content being produced in portrait or landscape orientation. There is a choice of colour or greyscale printing with the three main predefined quality / speed settings of Draft, Standard or High.
Using my normal test documents, printed in monochrome and colour, I tested the page rates achieved by the three print qualities. The results are shown in the table below.
Epson ET-2600 Print Speeds

| | Monochrome | Colour |
| --- | --- | --- |
| Draft | 42ppm | 12ppm |
| Standard | 26ppm | 8ppm |
| High | 7ppm | 2.5ppm |
Draft mode is really limited with faint text making it only useful for editing purposes. Standard mode should be fine for many tasks while High mode is best kept for important documents. While there is no support for Duplex printing with this model, you can opt for Multi Page printing with options to have various pages, printed in column format, on a single page. Using the 2-Up option, a six page document was printed on three pages in 19 seconds. A scan/print photocopy was produced in 10 seconds monochrome and 31 seconds in colour.
The ET-2600 does not limit you to various styles of text documents, it can also produce photo prints of a reasonable quality with a resolution of up to 5760 x 1440 pixels. A 10 x 15 cm print took 3 minutes 57 seconds while a 13 x 18 cm print required 5 minutes 9 seconds. A full A4 print was produced in 11 minutes 35 seconds.
While standard ink cartridge multifunction devices tend to have a low price point but have a higher running cost, Epson's Eco Tank family are higher priced initially but you do save on running costs. The Epson ET-1200 is priced at £229.95. Replacement bottles of ink are priced at £8.69 giving 4000 pages of black and £7.81 for each of the cyan, magenta and yellow colours that promise 4,500 pages. This multifunction device comes with a three year warranty.
https://www.epson.co.uk/products/printers/inkjet-printers/consumer/ecotank-et-2600