OptiPlex 3050 All-in-One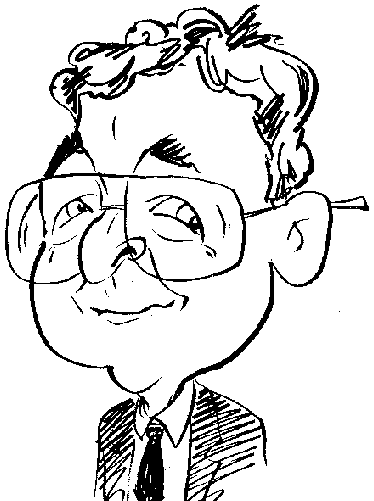 Review controls
This next offering from the Dell family of products sets out to reduce the amount of office space required for its presence.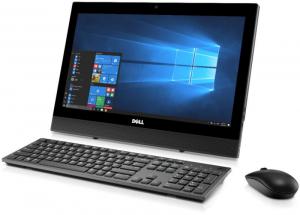 click image to enlarge
I suppose, at a pinch, you could describe this next product, which is the Dell OptiPlex 3050 All-in-One, as a laptop for the desktop. This particular product, which Dell claims to have been "crafted for functionality and flexibility", consists of a combined screen and system unit partnered with a bog standard tethered keyboard and mouse. An optional extra of a wireless keyboard and mouse is available at an additional cost.
There are twp versions of the OptiPlex 3050 All-in-One. I have been checking out the Intel Core™ i5 version of the product, rather than the less expensive i3 offering, which is a 7500T CPU rated at 2.70GHz with 4.00 of DDR4 installed RAM (3.89GB available). Dell has pre-installed the 64-bit version of Windows 10 Pro on this system.
In direct contrast to the keyboard and mouse, which do feel extremely lightweight, the screen and system combination weighs in at an impressive 3.6kg. The unit has dimensions of 48.26 x 32.87 x 5.89 cm (W x H x D). The computer's 19.5-inch non-touch screen arrives pre-set to a resolution of 1600 x 900 pixels presenting a reasonable image for work purposes and an occasional excursion into some video viewing but I did feel that the screen lacked the sharpness of my normal desktop model and even my Dell laptop.
Mounted above the screen, in a central position, is a HD web camera for use with Skype and other applications. A slider switch, located above the camera unit can be used to block the camera's output. Built-in microphones are situated on either side of the blocking switch,
When setting up this desktop kit, you will need to adjust an easel facility located at the rear of the All-in-One unit. The use of this facility does mean that the screen is displayed at a slight angle which I felt enhanced the viewing experience just enough to make a difference.
The rear of the All-in-One unit also contains several of the connectivity options available with this product. These options are partially concealed by an overhanging lip. Running from left to right are the connections for mains power (using the supplied two piece lead and brick type transformer), display port, Ethernet port, a pair of USB 3.0 ports and a second pair of USB ports but this time of the version 2.0 variety. I deemed this second set as being suitable for connecting the supplied keyboard and mouse which were both black in colour to match the rest of the kit.
Further connection options can be found on the left side of the screen. Here you will find an SD memory card reader, a further two USB 3.0 ports with one containing PowerShare functionality, so that an appropriate device can be charged when the system is shut down, and a 3.5mm jack socket for attached a headset. The right side of the screen has not been neglected as it houses an 8x optical drive plus buttons to adjust the screen brightness and a button to turn off the screen completely plus the power on/off button for this computer.
With hard disk capacity, maybe not at the "cheap as chips" level, being relatively inexpensive, I was a little surprise to note that Dell has opted to go with a 500GB drive for this model. I would have expected the 1TB capacity found in my Dell laptop. Once Dell and Microsoft Windows 10 Pro 64-bit operating system have taken their fill of the ST500LM021's capacity, the user is left with 417GB for their storage purposes.
While the OptiPlex 3050 All-in-One comes with a variety of physical connections, you are not limited to these. Both WiFi and Bluetooth are supported by this computer system as you link the computer to various external devices and a LAN.
The combination of screen and system box does reduce the overall space required for this product. Performance is reasonable although I felt screen quality was a little disappointing. Supplied with a basic one-year warranty, this business model is priced from £599 ex VAT and delivery.
http://www.dell.com/uk/business/p/optiplex-3050-aio/pd?oc=s010o3050aio&model_id=optiplex-3050-aio&l=en&s=bsd