Paint Shop Pro X9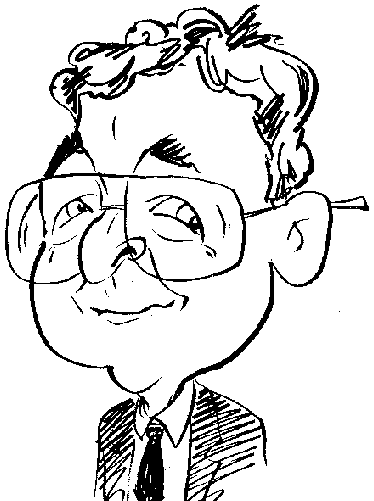 Review controls
It is that time of year when the latest version of a piece of software, which seems to have a permanent residence on my various computer systems, makes its annual appearance.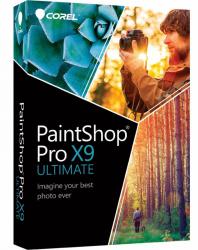 click image to enlarge
The software in question is Paint Shop Pro. This product has developed, over the years, from a file conversion utility into a photo editing and graphics designer package. As with the previous version, Paint Shop Pro X9 is available in either a Standard or Ultimate offering.
When installing this product I was given the choice of either working with the 32 or 64-bit version or, as I finally opted for, going for both varieties. The installation was not a particularly speedy operation as separate folders were created for the two versions. When making the decision which version to install or work with, you might need to take into consideration issues such as the 64-bit version being able to handle larger file sizes and being faster with certain tasks. However, on the other hand, you could miss out on the functionality offered by some 32-bit plug-ins or 32-bit compatible software when using Paint Shop Pro. I found, as with previous versions, that my flatbed Canon LIDE scanner could only be detected by Paint Show Pro 32-bit.
The Paint Shop Pro X9's opening interface gives you a choice of modes that come into their own when tackling certain tasks. These modes are designated as Manage, Adjust and Edit. They are accessible from tabs located across the top of the screen. An option is available to set your preferred mode with a choice of Adjust or Edit with the former being the default. Other customisable options that I tend to make include setting the background colour for the background and workspace colour. You can select from Dark, Medium or Light grey for the workspace and from Black, White, Dark, Medium or Light grey for background colour. This option is available from the View menu.
Hardly surprisingly, Manage mode provides the user with the means to review, organise and find photos stored in a variety of locations. Images can be displayed as thumbnails, with a user-definable size using a slider bar, within a central work area. If you prefer you can change this central area to show a preview of a selected image or as a world map showing where the various images were collected. Positioned on the left is a navigation pane plus a preview window showing the current image while a pane on the right houses information regarding the current image.
If you need to work on a quick edit then Adjust mode should be the chosen environment. In this case the central pane displays the selected image while the side panes provide access to a series of common tasks. On the left is a series of options that include Depth Selection, White Balance, Smart Photo Fix and Vibrancy while the right features a range of pre-set images covering topics such as Artistic, Film Styles, Retro and Traditional. Switching to Edit mode opens up a range of in-depth features as you use a toolbar with tools having fly-out options for use with the current image displayed in the central work area. You also have access to a colour palette, collapsible panels dealing with materials and layers plus links to the product's Learning Centre.
Version X9 of Paint Shop Pro contains a number of new and enhanced features. New templates are available to help you get started with projects based on greetings, brochures, social media and collage. These templates need to be downloaded and are available as free offering or with prices ranging between £1.49 and £4.99.
A new screen grab tool allows you to capture, edit and annotate screenshots in one place. Available from a user-definable hot key, this feature can use a standard set of capture options or using your own presets. There is also a Gradient Fill tool. To apply this tool you can drag it across an object, area or even the whole canvas before using the gradient line to adjust colours and transition effects. Other new and enhanced features include Text Presets, real time photo effects, improved stylus and graphic tablet support plus better batch processing and scripts.
In addition the Ultimate version of Paint Shop Pro X9 comes with three bonus software items. Corel AfterShot™ 3 provides tools for RAW photo editing. You can recover details in overexposed photos, boost colour and fix distortion with batch processing controls. The presence of Corel Live Screen Capture allows you to record what is happening on the screen and use the results for presentations and training purposes. You also get a copy of Perfectly Clear 2 SE from Athentech Imaging which provides features for advanced photo correction.
While lacking the bells and whistles that come with the functionality and power of products such as Corel's own CorelDRAW and Adobe Photoshop, Paint Shop Pro is a capable photo editing package with graphics design support. The Standard version of the product is priced at £59.99 while the Ultimate version, the subject of this review, is on offer at £79.99.