Farming around the World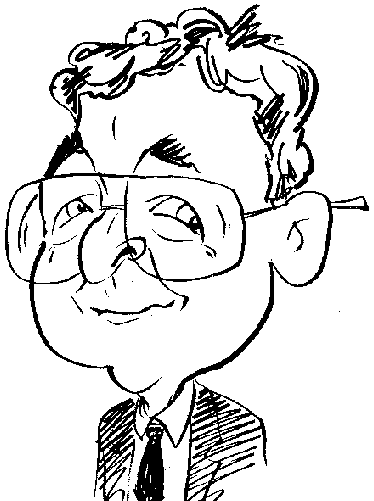 Review controls
When a game plan proves popular, it makes sense to return to fertile ground (especially when the subject matter involves farming) by creating further titles for the enjoyment of users. The result of this type of approach can be seen with Farm Frenzy 3 from the Alawar Entertainment and Melestra stable.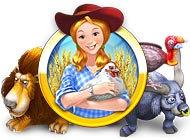 Categorised as an arcade business sim, Farm Frenzy 3 casts you in the role of Scarlett, a young lady with impressive skills in farm management. The game starts with a comic-book style opening sequence which sets the scene as Scarlett travels to Africa to help her friend Morris rebuild his farm. On discovering that the head of the Farmers' Union is less than honest, Scarlett sets out to become president of the union. This task will involve Scarlett travelling to various locations around the world to manage five farms. This work will involve growing crops, feeding and rearing animals, collecting produce, and manufacturing goods.
Starting off in Africa, Scarlett's work revolves around rearing Guinea birds. With voracious appetites, these birds need a constant supply of grass in order to provide you with eggs. The grass will need to be watered on a regular basis and the eggs collected. The Guinea birds will become exceedingly vocal if their food supply should become diminished. Life would be simple if that was all but it is only the beginning.
Some eggs can be sent to market for sale but financial rewards are greater if you invest in an Egg Powder Plant. Really you do not have any choice in this matter as you are not allowed to enter many of the game levels unless you have such a facility. As with the eggs, you can sell some of the egg powder at market or divert it to a Cookie Bakery which is another compulsory purchase required to make progress through the levels. You will be able to purchase resources to breed birds and improve facilities such as your well, transport (for taking goods to market) and warehouse storage space.
With the location being Africa and your Guinea birds wandering around, you need to be aware that lions will be on the prowl (they do tend to turn up in groups of two or three rather than singly). In a way the appearance of lions can prove beneficial. Suitably encased within a wooden cage, you can send captured lions off to market for sale to earn extra money which can be used to upgrade your equipment.
Once you have conquered Africa with your farm management skills, you can move on to other locations such as South America. You will meet up with other types of animals and get involved in the manufacture of different products including items of jewellery. Linking comic-book style sequences knit the various sections of the game together.
Whether planting and watering seeds, collecting and distributing eggs, dispatching goods or capturing predators, all the various actions you need to carry out are controlled via the mouse. As mentioned earlier, Farm Frenzy 3 is made up of a series of levels. In total there are 95 levels spread over the five countries with Africa taking up the first 23 levels. Specific targets have to be met in order to complete a level and rewards can be gained for achievements such as completing a level in record time; collecting 300 eggs; and purchasing all the upgrades. However a successful completion of a level does not necessarily mean that you will automatically be allowed to proceed to the next level. If you do not have enough resources to make the necessary purchases then you will need to replay the previous level – sometimes more than once.
Although Farm Frenzy 3 bears many similarities to the original Farm Frenzy, I found that playing this new version was a more enjoyable experience. It is definitely more challenging and managed to hold my attention for longer periods. System requirements are not all that demanding. You will need a 1.0GHz processor with 256MB of RAM, 100MB of ha disk space and support for DirectX 8.0 running Windows 98 and later. You can download a 60-minute trial version before deciding to purchase the unrestricted product at a cost of $9.95.