Brother Multi-Function Device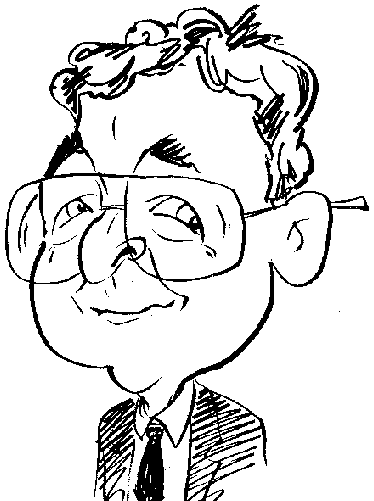 Review controls
Needing hard copies of your documents and images, this next product could help.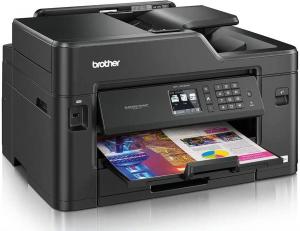 click image to enlarge
Adding to its J5000 range of printers, Brother has introduced its MFC J5335DW model. This particular product is a multi-function device based on its central ink-jet printer capability. Adding extra functionality to the basic printer operation are features delivered by a flatbed scanner, faxing option and an ADF (Automatic Document Feeder) unit. Brother is aiming the J5335DW at the small office / home office market.
Decked out predominately in matte black, you do get a silver coloured Brother logo and a numeric control pad with white keys, the J5335DW could hardly be considered a shrinking violet. Sitting where ever you decide to place it, the unit's measurements of 530 x 398 x 304 mm (W x D x H) means it is large enough not to be misplaced. While its weight of 16.9 kg is unlikely to encourage you to keep changing its location. I struggled enough just getting it out of the packaging.
The arrangement of this device's various modules follows the standard pattern of situating the main paper feed tray at the base thus providing support for the printer, scanner, ADF and an additional paper input slot. As well as the main paper output opening and support tray, the front of the J5335DW has an adjustable panel with a 6.8 cm touch screen and control keypad plus power and WiFi buttons. There is also a USB port for attaching a flash drive and a door that can be opened to give access to the printer's ink compartment.
This compartment hold the four cartridges (black, magenta, cyan and yellow) supplied with the unit. Inserting the four cartridges is a simple task aided by coloured labels. The starter pack of cartridges is estimated to contain 65% of the ink available with the Brother High Yield cartridges which can be purchased separately when replacements are required.
As mentioned earlier, this Brother multi-function device offers the user three choices of paper input routes. The main option is an enclosed paper input drawer which can handle up to 250 sheets inserted in landscape orientation. By adjusting guides within the drawer, the content can be set for A4, A3 or letter size. While the drawer can hold a reasonable supply of paper, I could not detect any warnings being given to indicate when the level of available paper was low other than the "no paper" warning that tends to appear when you are not in the vicinity to fix it immediately. The ADF module can handle 30 sheets of paper when photocopying is required. The rear mounted third option is best suited for single sheet manual feeds.
When linking this unit to a computer system, Brother provides software for Windows and Mac platforms. I linked the J5335DW to my Windows systems and was given a choice of three different methods of making the connection. The choices were WiFi Network, Wired Network or a USB Local connection. The supplied software leads you through the necessary steps for your chosen connection method. You also get a choice of utilities for Fax, Paperport, Photo Print and Scan features to add to a Windows system.
The supplied Brother print driver can handle output in both portrait and landscape orientation. By default its preferred mode is that of landscape with paper being used from the main paper tray. When printing a document you are given the choice of four different quality settings. These are Best, Fine, Normal and Fast. There are also options to select from different types of paper and sizes. Opting for a normal print run with A4 paper, the J5335DW produced a two page document in under five seconds. I was impressed with both the quality and speed of performance and can see no reason to doubt Brother's claimed speed rating of 35 pages per minute.
When using the J5335DW for printing images, I opted for the USB Flash stick route. This automatically displays its range of options on the printer's touch screen when the Flash stick is inserted. You are given choice to select from JPEG images to be printed, scanning to media and accessing the Web. Selecting the print option produced access to various settings that include paper type, print quality and paper size. I was impressed by the produced A4 borderless print delivered in 152 seconds.
On top of its flexibility with regards to the type printing choices, the J5335DW also offers scanning and faxing features plus its ADF feature for photocopying. This product is available from various retailers including Currys, Argos and Ryman. Expect to pay £199.99 for the J5335DW with replacement cartridges costing £19.19 for Black and £14.39 for the different colours with both rated at providing 550 pages of print. At the time of publication Amazon have the Brother J5335D available for £199.