Alexa Controlled Fire TV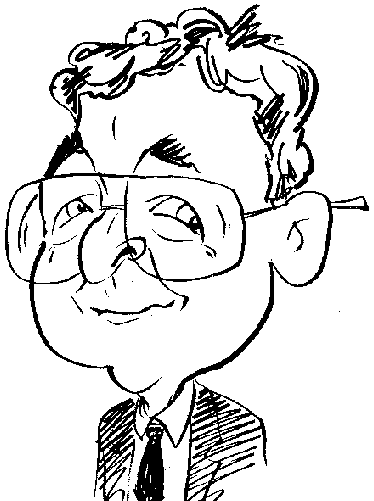 Review controls
With today's technology, terrestrial television viewing could easily be lost in the mix.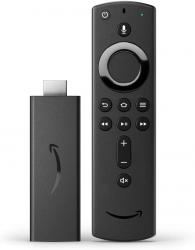 click image to enlarge
With the latest version of their Fire TV Stick product, Amazon has paired a 3rd generation Fire TV Stick unit with a 2nd generation Alexa Voice Remote unit. Included in the package are a HDMI extendable cable, USB cable, power adapter, two AAA batteries and a mini concertina type Welcome booklet.
Comparing this Fire TV Stick and Alexa Voice Remote units with those making up the original release of the product, which I had been using for the past few years, there were some noticeable differences in both cases. The new Fire TV Stick was definitely bulkier. The increase in size was such that I needed to make use of the HDMI extendable cable when fitting the device to a HDMI port on the rear of my television. It was not the HDMI port itself that was causing the problem but the width of the depression in which the port was sited. Another difference was that the Amazon name on the stick had been replaced by the Amazon Smile logo.
The supplied remote control, with this latest version of the product, has grown in size with regards to its length and width. This increase in size has allowed Amazon to add a number of additional controls plus the ability to accept voice commands issues to Amazon's Alexa facility. Additional controls on the new remote layout include those for turning power on/off, voice and mute buttons plus volume level adjustment. As with the Fire TV Stick, the Amazon name has been replaced by the Smile logo.
Setting up this Fire TV equipment proved to be a little more time consuming than I expected. As mentioned earlier, I needed to make use of the HDMI extendable cable which provided a slimmer connection point. This was followed by carrying out the pairing process for the Stick and remote control. Instructions for this task, and the others that followed, are provided on the television as long as the appropriate HDMI channel was the selected input. As part of the main process you will be linked to your WiFi network plus the creation of or signing up to an exiting Amazon account.
Various software updates, including those for FireOS, will need to be downloaded and installed. Both tasks can be a little time consuming as you watch the slow filling up of the progress bar on screen. Capable of recognising whether an earlier version of the product had been installed, there will be an offer to transfer settings already in existence and an offer will be made to install various apps for viewing content from different sources. These apps will include YouTube, Disney+, Sky News, Bloomberg Media, MUTV, Box Nation, Amazon Music and Curzon Home Cinema plus Amazon Prime. In some cases there could be a charge for these additional services.
With this latest Fire TV Stick, you have 8GB of storage space for items such as the apps and games that you have selected for downloading. Depending upon the capability of your television, the Fire TV Stick supports HDR, HDR10+ and HLG with a resolution of 1080p.
The new interface delivered by this latest version of the product shows some rearrangement with an in-your-face appearance that can be rather overwhelming to somebody coming to it for the first time. If you are more used to the Sky or basic TV Guide menu then it can be a cultural shock to be suddenly faced with full colour posters and trailers that is the Amazon's way. You can physically scroll and search through available content that has been categorised under popular headings.
But why bother? Let your vocal chords commands to Alexa do the work as she locates the content that appeals to you. Fire Stick Alexa can also perform tasks you had originally set up with other Alexa (Dot Echo) devices as long as they used the same Amazon account. While you can use the Alexa Voice Remote to power on/off your television and even launch Fire TV from a terrestrial or satellite based platform, I was unable to persuade Alexa to switch from Fire TV to a satellite signal.
Priced at £39.99, the Fire TV Stick is an inexpensive method of turning a dumb television into a smart television as it adds numerous features and gives you voice control ability.
Fire TV Stick with Alexa Voice Remote (includes TV controls) | HD streaming device | 2020 release: Amazon.co.uk: Amazon Devices