Pure Sensia 200D Connect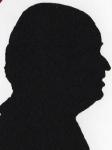 A DAB/FM Radio is just two of the things that this unit does, the Wireless Internet ability will give much more than Internet Radio, Pure Lounge and Media Player ability, the touchscreen or infra red controls make this more like a computer.

click image to enlarge
The nearest shape I can call it is an egg, it is 17x28x18cm and weights just less than 2 kilos, it can run on a ChargePak (internal rechargeable battery pack) but I doubt that many will walk around with the Sensia 200D Connect.
Unlike most DAB units the visible controls are not obvious and consist only of volume up and down, mute and on/off. Everything else is controlled from the large 11.5x9.5cm touchscreen which is full colour and easy to read.
The connections on the back are DC input, Auxiliary input, Headphone/Earbud output, USB for recording or playback, finally the door to insert an optional ChargePak. The sides are covered in a fine honeycomb material hiding the unit's speakers which consist of two 3inch drive units to give quite a good quality of sound.
The ten piece (62cm) rod aerial is at the junction of the back and the top, extend this before first plug in and it will then Autotune, in my case it finds 63 DAB stations. Tapping the list on the left of the Touchscreen window will select a station, scroll to reveal more but should you wish there are presets, but these are more important for FM where you need to manually tune.
There is an oval eleven button remote control that can perform a lot of the required tasks without you needing to touch the unit.
Enter your Wi-Fi code (or buy a USB-Ethernet dongle) and you then have access to Pure's Lounge the Internet for thousands of Internet radio stations and your unit can also stream music from your network to play on the unit. Unlike early Internet Radio offerings you have far more control and indeed a single letter input.
A USB stick can enable recording – in MP2 mode – or playback of pre recorded items in MP2, MP3, WMA or AAC.
The touchscreen can show whatever information broadcast by the radio station it could be track info or news etc.
If The Lounge is new to you its worth a few words of explanation, if you like a track being played it is possible that it could be available to buy if you have opened an account. The next time you log into your PC or MAC you can download it; the track is also immediately available to be streamed once purchased to be played again. You can also Tag tracks to your PC which can be helpful if the track being played is not available to purchase.
This is the only unit I have seen that can record to USB stick – the few others that could record all used SD cards – so not only can you do live recordings but also schedule recordings in advance for times you cannot listen live.
The unit has two separate alarms – with snooze – adjustable sleep timer and it even has a kitchen timer if you need one.
There is a printed User Guide with the first 30 pages in English which should explain everything including negotiating the 640x480 64k colour TFT display.
Doing my searches found the Pure Sensia 200D Connect at £248 in White. If you want black then it is also available but at £249.95 both come with free delivery.
http://www.amazon.co.uk/gp/product/B007Q1834Q?ie=UTF8&tag=gadge0a-21&linkCode=as2&camp=1634