Communicating with Freeway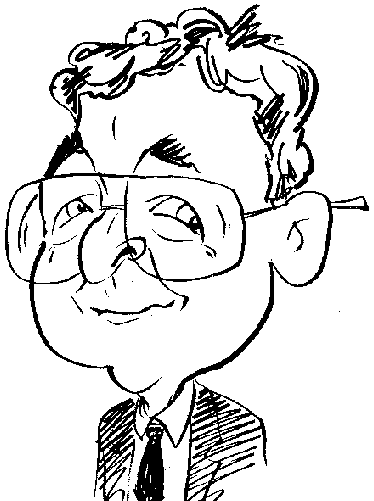 A popular American television series, appearing several years ago, was entitled Hart to Hart and featured a husband and wife crime fighting duo. I mention this because the couple had a dog named Freeway which is also the name of a new device from Jabra. This Jabra Freeway is a Bluetooth speakerphone device for use in the car for hands-free operation. As an additional bonus, the Freeway has some entertainment based features.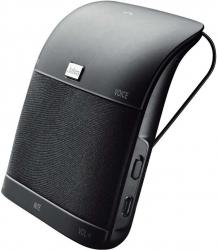 click image to enlarge
With dimensions of 122 x 95 x 12 mm, the unit's plastic body has a material band running across its face. While the Freeway is predominately black in colour, I'm pleased to report that Jabra has opted for matt colouring so avoiding a build-up of finger smears associated with lacquered black as you press the various hidden integrated buttons. To help you locate these integrated buttons, appropriate labels for FM, Voice, VOL1 and VOL+ plus a telephone icon, adorn the front of the unit.
The Freeway will need to be charged either from the mains if you have an adapter or in-car using the supplied cigarette lighter adapter plug. Once the Freeway has been charged, and this should take two hours, you can switch it on and follow the audio instruction to pair the device to your mobile phone. According to Jabra you can pair up to eight difference devices however I was unable to fully test this feature due to a lack of enough devices. I was able to pair two devices which is the maximum number of devices that can be active at one time.
The operation was both quick and easy with clear audio instructions being provided in a female voice. This same voice is used for most of the audio message although a male voice is used when delivering possible voice commands that can be used. You get this information when you ask "What can I say?" You appear to be stuck with these two voices as I could find no way to switch voices in order to customise the Freeway.
An extremely strong wire spring clip is permanently attached to the back of the Freeway. Initially this clip is used to hold the multi-lingual Quick Start Guide. However its main purpose is to hold the Freeway secure to the sun visor or whatever you attach it to in the car. I opted for the traditional approach and used the sun visor on the passenger side of the car where it removed the temptation to use the various buttons while driving.
While you (hopefully more likely a passenger) will need to make use of the various buttons to adjust volume level and prior to issuing some voice commands, the Freeway can be instructed to accept or ignore incoming calls by voice alone. You just need to say "Answer" or "Ignore". Of course if you are parked then tapping the appropriate button will have the same effect. As the voice commands have a limited vocabulary, there should be no problem in the Freeway being able to handle the commands straight out of the box. It was able to handle by Northern accent, even with a slight cold overtone, without any difficulty with most basic commands. However it did struggle with the "Battery" command until I added an American accent otherwise the "Say a Command" request was repeated.
As well as receiving calls you can also make calls via the Freeway and voice commands. However you will need to press the Voice button before issuing the relevant command. This does negate the hands-free aspect of the device so having a passenger might be a good idea for such a situation.
Entertainment-wise, the Freeway can provide a couple of features. When not using your handset for making or receiving calls, it can pipe your music to the Freeway which lets you use voice commands to move backwards and forwards through tracks. Any incoming call will automatically interrupt the music so you can accept the call. Once the call is over the music will be resumed. The Freeway can also transfer your calls and music to your car's radio via a FM signal.
The Freeway has an operating range of up to 10 metres and features 2 x 4mm Omni-directional microphones. Batterylife is rated at up to 14 hours talk time and up to 20 days on standby. The Jabra Freeway if priced at £99.99.
http://www.jabra.com/sites/mobile/uk-uk/products/pages/jabrafreeway.aspx