Lexon Tykho Booster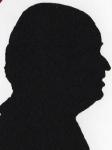 This is a Bluetooth Speaker sold by a company from the Isle of White. To confuse everyone the company making the product is Lexon who as far as I know is French, so what has this turquoise blue unit got to offer listening wise.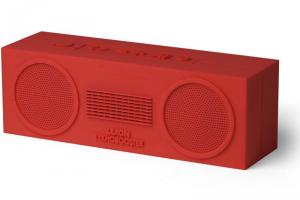 click image to enlarge
The Lexon Tykho Booster measures 24x8x7cm, weighs 705grams and is covered in rubber so should be water resistant to a point where a shower of rain should be OK. This does not mean it should be left outside as it is not designed to be water proof.
There are eight touch buttons on the top first the link button once pressed it will flash red/blue until a Bluetooth connection is established although it is described as on/off status indicator, if pressed in error it will stop flashing after a few minutes.
The next button is < and then > which move back or forward a track. Next is – and then + which lower or raise the volume level. Sometimes the music needs to stop so the next button is pause/play. The final button is marked with the Bluetooth symbol.
The front has a 6cm speaker at each side.
I needed to refer to the large instruction sheet to find out how to charge it as the rubber bung part way up the back fits so snugly that it does not appear to be there, however remove it and you have a micro USB connection and beside this a 3.5mm socket to allow you play from items that do not have Bluetooth connectivity.
While on charging it can take around 4 hours to fully recharge from empty. There is a short flat USB to micro USB lead in the box.
Of course if playing music from your phone you can answer it hands free by a touch of the 'Bluetooth' button.
To swap from Bluetooth to Aux In mode just connect a 3.5mm lead and remove it to change back to Bluetooth.
I always like to test all speakers/headphones/earbuds with a set of files I keep on an MP3 player these files are a mixture of Genres including things I do not like so Opera and Pop Music get a look in as well as Classical and my favourite Genre small group Jazz. I also store a range of voice files as these can be the most indistinct and as you get older the higher ranges become harder to distinguish but I also include sounds from Soprano to Bass Baritone to get the who gamut covered.
The pair of 5 watt speakers gave a good all round sound without the over representation of bass often produced by some units.
This has plenty of sound to fill a normal sized room.
Their site mentions using in the Bathroom or beside a Swimming Pool either should be fine but certainly not in the bath or swimming pool.
It seems they have it available in seven colours, the Turquoise Blue I was sent which their site calls Prussian Blue, Grey, Blue, Warm Red, White, Yellow and Lime Green are the other six.
Their site has them available for £93.95 and they gift wrap for another £3.90, both figures seem a little high to me.
https://www.giftswithstyle.com/product/prussian-blue-lexon-tykho-booster-bluetooth-speaker/