Skullcandy Barricade XL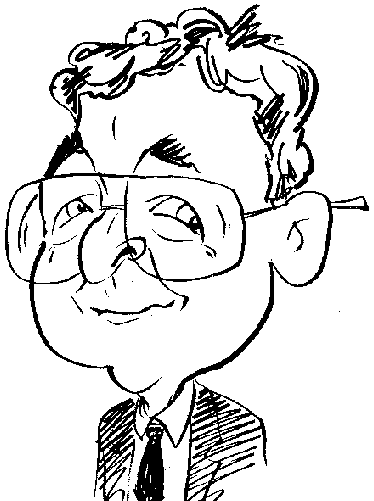 I usually tend to think of headphones when the topic of Skullcandy and its product line-up is broached but this is not the only type of audio product produced by the company. Rather than purely personal listening devices, such as the Crusher headphones, Skullcandy also manufactures speakers for a wider audio output distribution. One such product is the Barricade XL which is the subject of this next review.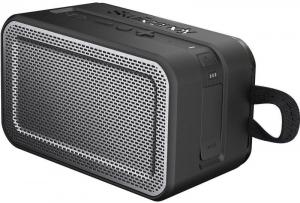 click image to enlarge
As part of a series of speaker units, the Barricade XL is a Bluetooth unit. It has dimensions of 101.6 x 172.7 x 86.3mm (W x D x H). While the size of this device, and its weight of 867g, is such that you are hardly going to feel comfortable carrying this speaker around in a jacket pocket, it does feature a stitch decorated strap. This can be used to carry the Barricade XL around if you do not mind it occasionally banging against your leg during your travels. There is even no need to worry about being caught out in the rain with this speaker as the Barricade XL is water resistant up to IPX7 level allowing for it to work when in three feet of water.
This brick-shaped speaker, with rounded corners, combined a black compressed plastic body with grey metallic, perforated front and rear grills for the audio output. Running across the top of this speaker are the main control options for this device. In most cases these control buttons are clearly defined and operate as multi-purpose depending upon the length of the depress pressure applied to them during various modes.
Starting from the right, that's the end housing the carry strap, are buttons for power, requiring a 3-second depress before you get a response, along with Plus, Circle and Minus shaped buttons. The Plus sign doubles as volume increase and track forward facilities depending upon whether a quick or 3-second depress is applied while the Minus sign has the opposite effect. Sitting between the Plus and Minus buttons is the Circle button which can be used to instigate pairing mode with an appropriate device following a 5-second depress, play / pause with a quick press during the playing of music or answer / end when phone communications have the focus. An LED, positioned between the power and Plus sign buttons will glow blue to indicate that Bluetooth streaming is in progress. A built-in microphone is also available on the top of the speaker for use when using the Barricade XL as a speakerphone device during phone calls.
The top of the Barricade XL speaker also contains a couple of controls whose features I was unable to test. These control buttons enable you to set up a pairing link between two Barricade XL units. However as I only had a single unit, I was unable to test how easy the set process was and whether there was any improvement in audio performance from the use of two speakers.
Located on the same side of the speaker as the carry strap, is a compartment concealed behind a rather ill-fitting rubber flap. This compartment holds the various connection sockets for AUX in and out links plus standard and micro USB ports for charging purposes. While Skullcandy has included a standard=to-micro USB lead in the box, you will need to supply a lead with 3.5mm jack plugs for use with the AUX connection options.
When the Barricade is connected to a non-Bluetooth aware device, such as an MP3 player, priority will be given to the audio being delivered from an AUX connection with Bluetooth being disconnected. The Barricade XL will automatically reconnect to the last paired device, as also happens when it is powered up, once the AUX link is disconnected.
The Barricade XL delivers its audio output from dual 10W speakers with a passive radiator and low end bass. Audio quality is of a reasonable standard especially for casual listening. Skullcandy has rated the Barricade's rechargeable battery as being capable of given 10 hours of output and I can confirm this figure as I have currently been listening to music from this speaker for just over fifteen hours, admittedly not non-stop, without any need to recharge the unit. Amazon.co.uk is currently listing the Barricade XL at £83.83.