Checking on the Pulse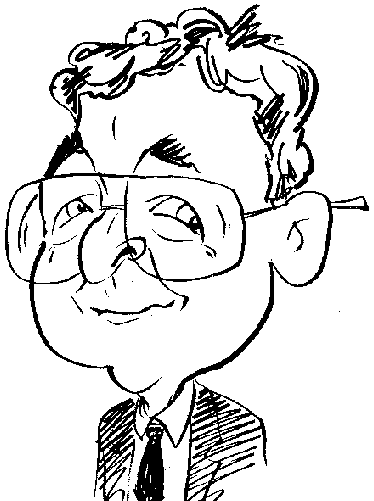 The invitation gave little away other than this was to be a new commercial launch. My interest was further aroused when the location and timing was changed just prior to the event.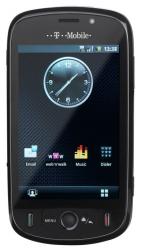 click image to enlarge
Arriving, at the Central London location, notebook (the paper variety) and pen in hand, I quickly discovered that this commercial launch involved not one but two companies and the new kid on the block in the mobile phone platform arena. Bringing together the combined development and marketing talents of T-Mobile and Huawei with the Android platform is the Pulse. This is the Huawei developed smart-phone that is exclusive to T-Mobile and is the third Android handset to appear from this source.
Described as the first Android-powered smart-phone that is being made available on pay-as-you-go, the T-Mobile Pulse also has the distinction of having the largest full touch-screen currently available on an Android powered device. This is a 3.5-inch screen encased within a lacquered black body (plenty of opportunities for finger smears – why do manufacturers think we love this particular feature so much) that measures 116 x 62.5 x 13.5mm. Surprisingly light, at 130g, for a smart-phone of this size, the T-Mobile pulse features the Qualcomm's MSM7200A™ chipset.
The screen makes use of the Canvas Home Screen featuring six screens and widget cards. Positioned beneath the screen is a control array made up of four buttons and a trackball. Arranged around the handset's edges are camera, volume, power on/off, micro SD card slot, headset connection and micro USB port features. In some cases these features are conceals by removable covers which felt rather flimsy when I tested them. The handset's camera is a 3.2 megapixel model with auto-focus. Due to pricing considerations, there is no flash feature.
There is built-in support for T-Mobile 3G (HSDPA/HSUPA) and EDGE networks as well as WiFi and Bluetooth. Customers can enjoy YouTube facilities and you can also get access to Google Talk instant messaging. Not surprisingly, this being an Android-based smart-phone, you have one-touch access to a range of Google applications. As an industry first, Google Maps Street View synchronises with the unit's built-in compass so that the user can view locations and navigate through 360 degrees by moving the handset. The main Google Maps application can provide satellite imagery, local business information and driving directions. A 30-day trial TeleNav SatNav product is provided as standard. However you do need to be aware that the trial starts when the handset is first activated rather than when the SatNav feature is used for the first time.
Other features available with this smart-phone, which has auto-rotate screen orientation, will include full HTML Web browsing with a zoom feature to view page sections. You can call up stored images with a touch of your finger, play music with support for MP3, M4A (iTunes AAC, DRM-free), AMR, MIDI, WAV and OGG Vorbis; plus send and receive emails. A choice of on-screen keyboards are available.
As mentioned earlier, there is a slot of a micro SD card. Included in the box will be a 2GB memory card that can hold approximately 500 songs. The T-Mobile Pulse will support up to 8GB memory cards. As standard the handset has 80MB of internal memory available to the user.
With an estimated 300 hours on standby and up to 210 minutes talk time, the T-Mobile Pulse will be available from the company's stores in October. For pay-as-you-go customers, the T-Mobile will be priced at £179.99. If you need Internet access then this will be made available at £5 a month or £1 a day with T-Mobile Internet Booster. I have no information as to whether there is any download limitation placed on these prices. However I do know that the handset will be locked to the UK T-Mobile network as is the company's usual policy.
Hopefully a review of the T-Mobile Pulse will be appearing some time soon on this site.