Untethered Skype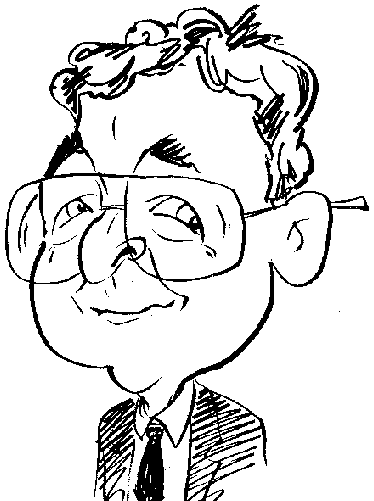 Review controls
The advantage of Skype communication can be enhanced with the use of an appropriate product such as a cordless handset.
Buy Now
Logitech DECT/Voip handset
only £52.92 from Amazon

£54.04 inc VAT
from Misco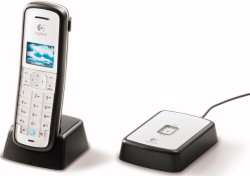 VoIP (Voice over IP) technology has been around for a good few years now but it has taken initiatives such as Skype to really kick-start its popular acceptance. Skype was founded by Niklas Zennstrm and Janus Friis in 2003. Distributed as free software, this product provided users with the ability to make superior-quality calls using a computer connected to the Internet. Supporting all major computing platforms (PC, Mac, Linux and various mobile/handheld devices); Skype has built up an impressive number of registered users. At the time of writing, this figure stands at more than 75 million users and that number is still rising even as you read this. There is no doubt that Skype qualifies for the crown of being the fastest growing communication phenomenon that we have seen.
The popularity of Skype has been further enhanced by the appearance of devices aimed at widening the software's range of operability. One such device is the Cordless Internet Handset from Logitech. This kit consists of a handset, wireless receiver unit; a recharging unit; clip on belt attachment; software CD; and Quick Start Guide.

Slightly larger than a standard mobile phone, the handset measures 130 x 25 x 44mm (L x D x W) and has a slight bend to its appearance. The predominately black body has a silver face plate that houses the various controls, an alphanumeric key pad, and a colour LCD screen. The handset is powered by two AA rechargeable batteries. A recommendation is given that the batteries are charged, using the supplied unit, for 14 hours before use and this should provide 120 hours standby or 10 hours talk time. The recharger unit can double as a docking station when the handset is not in use.
The handset communicates with the computer via a receiver unit. However before connecting the receiver unit, you do need to start the supplied software. This offers you a choice of languages including English (UK) - this makes a pleasant change from being force-fed the American variety, well done Logitech. After being reminded on the 14 hours recharging cycle, you can connect the receiver unit to a free USB port. If Skype is not already installed then the Logitech software will do the job for you. Other Logitech Cordless Internet Handset items will be installed and an entry will be added to your start-up routine for the handset software to be launched on when Windows starts.
You will need to grant permission for Skype to use the new addition to your system and then you will be ready to go. Some minor adjustments will probably be required regarding audio settings and levels and these are described in the Quick Start Guide. The handset will automatically pick up your Skype contact list and these entries can be displayed and selected from the colour screen using the navigation keypad and soft key functions. Basic search features are provided by using the alphanumeric keypad.
The colour screen, displaying the current time when it is not in use, is bright and clear in various lighting conditions while the keypad becomes illuminated to help identify the different controls and keys. While the handset does not totally free you from the computer, it does let you move around, without hindrance, up to a distance of 50 metres within a suitable environment. This ability to roam while talking can be invaluable especially if you want to multi-tasks while conversing. A belt clip is provided for greater mobility (attaching this clip was probably the hardest task when setting up this device). The phone can be used to make SkypeOut calls if you have the necessary credits.
Compulsive Skype users will really appreciate this device although its mobility could cause tracking problems if you also use Skype for video calls. Those new to the Skype community will appreciate the familiarity of a handset rather than using a headset device for communicating. Pricing for the Cordless Internet Handset has been set at £69.99.
http://www.logitech.com/index.cfm/webcam_communications/internet_headsets_phones/devices/233