Strauss Water T6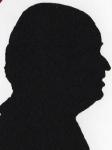 Review controls
This is a hot and cold water dispenser, hot means very close to boiling and cold means cool. Unlike water from a tap it goes through a filter (needs changing after six months) and a UV lamp (needs change after a year).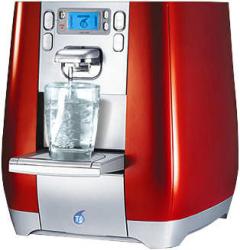 click image to enlarge
This is the home or small office version, available in a range of colours and I tested one recently in my home. It is 43cm deep (with cup tray open) 35cm tall and 27cm across, these are the actual figures I needed space wise.
When you purchase one it needs to be plumbed in to a cold water supply. Where mine was to go there was a hot point available (where a dishwasher used to be) but no cold so I thin pipe that looked like an electric cable had to be run from the machine to a point under my sink where the cold system could be tapped into just over a metre away, there was a hole in the worktop where the drain from the dishwasher went so this was used.
It needs a professional installer and this is included in the price you pay. He had no idea I was a journalist testing it and I was just a member of the public. He was polite and rang before arrival (you can select AM or PM for installation). He was also very efficient and needed to enlarge a hole in the side of the worktop in order to fit the extra fitting, this turned out to be a problem as my pipework was fitted extremely close to the wall.
The job took over an hour and he would certainly have been tested for 'temper' as the problems arose, he remained calm and polite. He then demonstrated the system and set up time etc on and ran through the controls before he cleared up.
I tried it for a couple of days using it for cold and hot filtered water and used the extra hot button to make instant coffee instantly.
Then I switched it off and pulled the electric plug to simulate a lengthy power cut and restarted everything over a day later so I then had to follow the User Manual to set things up again and after a few minutes all was working correctly.
The three pin electrical plug fits into the back right of the unit near this is on/off rocker switch. All the rest of the controls are on the top part of the front surrounding a 4.5x2.5cm screen. This is a column of two buttons either side of the screen and a further column of two buttons either side nearer the edges of the unit all are well marked.
The screen can be backlit all the time or just when you press any button, in daylight it is still visible even with the backlight off as black on grey rather than black on blue when backlit. This screen will normally show a container on the left displaying how much hot is available and a container on the right showing how much cold is available. The top has a line showing the state of the UV filter the centre the T6 logo and the bottom the current time.
As I got everything working again from scratch (apart from the required plumbing) the 24 page User Guide must work correctly and it has plenty of illustrations. Included is a Child Lock that prevents the hot being dispensed until a combination of keys is pressed, necessarily as all young children love pressing buttons.
The clock has a purpose apart from time showing as you can set times to have it instantly ready and remove it from Energy Saving mode so if you get up at say 7AM set this for a few minutes before and have boiling water instantly ready for tea of coffee.
There are two separate water tanks one for hot and one for cold and although they come from the same spout if you dispense both simultaneously they are different streams. Remember this is filtered and UV protected so far healthier than what you normally get from your tap. The only real maintenance is the filter changes every six months and the UV filter once a year.
The T6 is available from the link below or ring 0845 051 7919 for details.
http://www.strauss-water.co.uk/home-water-dispensers-stylish