In-Car Camera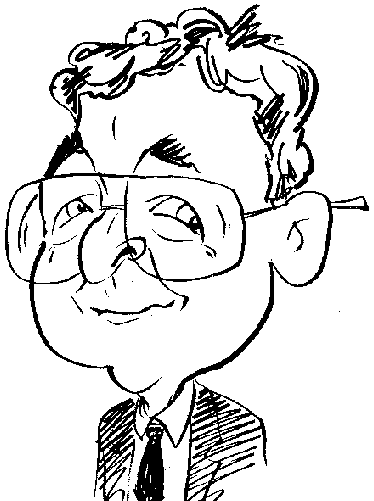 Review controls
While your driving skills might be up to scratch with regards to your own safety and that of other road users, the same might not be true of some others. Accidents can, and do, happen. Sometimes it is hard to establish just where the blame belongs. This next product has been developed to help in such instances.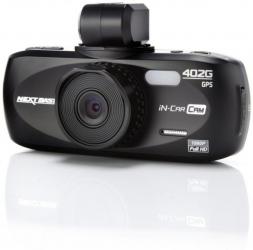 click image to enlarge
As part of its range of in-car camera product line-up, NextBase has released its 402G Professional model. This is the company's top of the range product. Along with the main camera device, NextBase has included a suction mount, car power cable, a standard-to-mini USB lead, HD lead, a mini CD with software for both the Windows and Mac platforms plus instruction manuals for setting up the camera and installing the supplied software on the appropriate platform.
Predominately black in colour, with various silver logo embellishments, the in-car camera unit takes up little space, due to its dimensions of107 x 61.5 x 37.5mm (W x H x D), so as not to obstruct the driver's view when the device is attached to the windscreen. It is recommended that the in-car camera and attached suction mount is positioned so as to give a clear view of what is ahead of the driver. One suggestion would be to position the in-car camera behind the rear-view mirror. You will also need to arrange the positioning of the power lead which needs to be attached to the car's power outlet (cigarette lighter) socket. Perhaps this task could be carried out using some masking tape but again making sure the driver's visibility is not hindered.
The 402G Professional in-car camera is capable of delivering Full HD 1080p video at 30fps. The camera has a 6G sharp glass lens with an F/1.6 aperture that has support for WDR (Wide Dynamic Range) image processing for night and day capture plus a 140 degree wide viewing angle. A built-in 3 axis G-sensor can record and display acceleration, deceleration, turns and impact data in graph mode in case it is required for an insurance claims following an accident. Built-in GPS technology can track your location and present it on Goggle Maps when recordings are played back on a computer.
While on the subject of this in-car camera's ability to capture recordings, the 402G Professional does not possess its own storage capability for these recordings. You will need to insert a micro SD card into a concealed slot on the right side of the camera unit. This slot is protected by a rubber flap that is attached to the camera's body. While this attachment felt a little flimsy, it lived up to its task during the review process. The camera can support micro SD cards of up to 32GB capacity. An option can be set for loop recordings so that if the card becomes full then the earliest files will be overwritten automatically to make way for newer recordings.
The 402G Professional can be customised by adjusting settings with each mode (Video, Photo and Playback) having its own menu options plus there is a general settings menu. The latter includes options to format the SD card, set the language, date/time and frequency. Video mode allows you to select the resolution and exposure plus opt to include the ability to record audio and add a date stamp while Photo mode include image size, auto-shaking and white balance features in its remit. You can opt to delete, protect or create a slideshow with Playback mode.
These options can be selected using up and down controls plus a selection button on top of the camera. Unfortunately, the selection button is placed next to the on/off button which I kept on pressing by mistake with the results I lost the changes I had made.
Viewing captured content, whether of the video or still image variety, can be carried out with a choice of methods. You can playback content on the in-car camera's own 2.7-inch LCD screen. In playback mode you can flip through files, play and pause selected items plus rewind and fast forward when necessary. You could also view content on a computer with the supplied software using the HD cable or, if your computer has a memory card slot, by inserting the SD card.
The supplied software allows you to playback captured content showing details of speed, G-force and journey statistics plus create still images of individual frames and show the route travelled on a separate panel. While the software performs reasonable well, the installation could have been handled better. Rather than give the user an opening menu to select the appropriate items for their operating system, the user has to drill down through layers to reach the appropriate set-up application prior to the initial install.
Overall this is a useful piece of equipment that produces some good results. I found it far easier to attach the camera to the suction mount than when removing it. As yet I have not needed its data to help with an accident or insurance claim so I can not comment how effective it is in this aspect. Currently this product is being listed on Amazon.co.uk priced at £149.50 with a free 32GB SD card.
http://www.nextbase.co.uk/products/iN%252dCAR-CAM%E2%84%A2-402%252dG-Professional.html