A Solar Charging Rucksack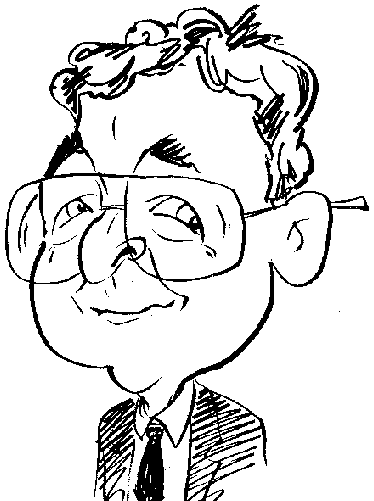 Review controls
Although some power walking might be helpful, it is not really necessary with this next product which can still work when just strolling.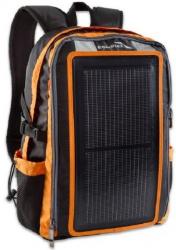 click image to enlarge
The Packr™ belongs to the EnerPlex family of battery charging products. In the case of the Packr, this product is a rucksack that features a 285 x 135mm solar panel embedded into the back of the rucksack where it is ideally placed where to soak up and convert sunlight into power that can be used by a variety of today's electronic devices that we would find difficult managing without during our daily lives. The rucksack itself has dimensions of 496.3 x 381 x 165mm and weighs 882.14g. No doubt the solar panel is responsible for some of the rucksack's weight.
The Packr rucksack is of a fairly standard design (apart of course from the embedded solar panel) with wide adjustable shoulder straps for a more comfortable fit while accompanying you on your travels. The rucksack has four external zips. These zips allow you to access a pair of small pockets, suitable for keeping small items safe, and two main compartments for larger items.
The main storage compartment, which is positioned nearest to the user's back when it is being worn, contains a large pocket with a restraining strap that is suitable for a laptop. You should be able to fit a 15-inch laptop without any difficulty in this pocket with the strap. A further three pockets of different size, one of which can make use of the restraining strap, are available for storing various items. These items could include leads, a mouse and possible even a battery charger just in case the solar panel has been unable to generate enough power due to adverse weather conditions or maybe your current travels involve being underground.
The second of the larger compartments, this time backing on to the solar panel, contains even more pockets including one that has its own zip. In total this areas contains eight pockets, seven of which are on one side while the zipped pocket backs on to the solar panel. Also backing on to the solar panel is a small black box. This is welded to the rucksack's inner surface and has dimensions of 50 x 35 x 10mm.
As my review sample failed to contain the documentation that it should have, I was initially at a loss to understand the significance of the black box or how to make a necessary connection to use the solar panel energy when charging a device. Of course, with hindsight, it is obvious that the two elements were connected in some way. It was not until I contacted the PR company, who then queried the American manufacturers, that I noticed that the small black box featured an even smaller nodule on one side.
This nodule allows you to release a small flap on the box which then reveals a compartment which containing a USB2 port. It is via this port that a device can be attached to the power output from the solar panel on the rucksack. A standard-to-micro USB lead is provided with the rucksack for this very purpose.
Depending upon the device being charged the time taken for this process will vary considerable. According to the product's manufacturer, the Packr rucksack should be able to charge most phones in under five hours as it charges devices at around half the rate that would be achievable from a standard power outlet source. EnerPlex also provides suggested times for the charging of some other times.
EnerPlex Packr Suggested Timings
ProductSuggested Time
EnerPlex Jumpr Mini 1350mAh battery
4 hours
EnerPlex Jumpr Stack 4800mAh battery
4 hours
iPhone 5
3 hours
Samsung Galaxy S4
4 hours
iPad Mini
9 hours
Kindle Fire HD 7-inch
9 hours
The Packr's solar panel provides a useful charging facility but its appearance does tend to draw attention to the rucksack from those who might be considered undesirable. While some computer manufacturers are deliberately making their products appear inconspicuous, the Packr does bucking this trend. As a result this rucksack might become a target for those looking to lighten your load. This apart, the Packr is worth considering by those who prefer to travel under their own steam. The Packr is currently priced at £79.99.