LG Flatron 22inch Flat Panel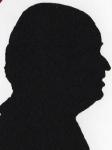 Review controls
Apart from a very heavy Dell (purchased second hand) my first 17inch monitor was the then new Flatron brand. It still – touch wood – works on my Windows ME system that still performs, this is of course smaller lighter and has a much larger display area.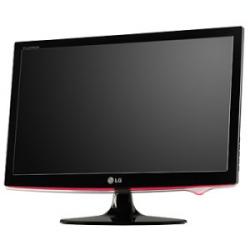 This LG Flatron W2261V-PF 22inch Flat Panel measures 39x52x18cm when vertical sitting on the oval stand. The screen surround is 52x30cm with the display area 47x27cm giving the notional 21.5inch diagonal measurement.
This is a 1080P widescreen unit capable of displaying 1920x1080 but perhaps more important when used with a notebook it can display far lesser resolutions well without the text or images looking strange.
One such notebook I used during the review period was the Acer Aspire 6935G (review in around a week) and when you connect the supplied VGA lead to the Acer you immediately get three choices notebook on, notebook off or to have the external panel showing a different display, the latter is something often only available with extra hardware/software.
Of course there is also an HDMI input so your X-Box, PS-3, Camcorder, recent Digital Camera or Blu-ray player can be used so although this is a PC panel it can be used with all the items listed above.
It has a contrast ratio of 20,000:1 and 2ms response time so the image is clear sharp and bright in fact a joy to watch. DFC (Digital Fine Contrast) turned on makes you think that you have a new version of a movie especially for those who love dark movies where the DFC turned on will let you see items that normally lurk in the shadows. The 2ms response time will have crystal clear images where once certain things were merely a blur.
4:3 items are not stretched so you get a true image and changing resolution mode is simple and easy unlike with certain other units that make the fonts look decidedly strange. Editing the tone or colour of an image is also simple so Gaussian Blur, Sepia or Monochrome are all easily achieved without the need for expensive software, all controlled by the 'Fun' button.
Looking at the rear of the unit not only is there a VGA and a HDMI port as mentioned but also a DVI. The latter is useful as some PC's now come with only DVI admittedly they normally also come with a DVI to VGA converter but that means the signal is modified twice and at the very least it means the connection becomes unwieldy. On the right side are five small black buttons with text beside them to tell you their jobs, these control any settings including the 'Fun' options mentioned above.
The stand clips on easily with the three connections on one side and the mains power going in the other all under the overhang on the back so nothing is added to the overall size of the unit.
There is around 20degrees of back tilt and maybe a couple of degrees of forward tilt. There is no side to side movement but as the unit is quiet light (around 4kilos) it is easy enough to pick up and turn if sideways movement is required.
The screen is pleasingly matt so this can be the way to avoid the annoying highly reflective screen that seem to be the norm on all but the high end notebooks. I found this kind on the eyes even after a long days use. My only complaint is that I always seem to crave more than the 1050 depth available on all current panels but then that's only me.
Doing my Internet searches found the LG Flatron 22inch W2261V at a best price of £171.24 + £5.50 shipping from the first link below.
http://www.amazon.co.uk/gp/product/B001NEI7M0?ie=UTF8&tag=gadge0a-21&linkCode=as2&camp=1634