Retro Touch Speaker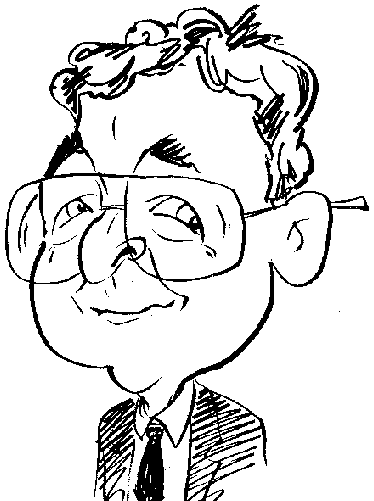 Review controls
This next product is available from the Gizoo.co.uk web site.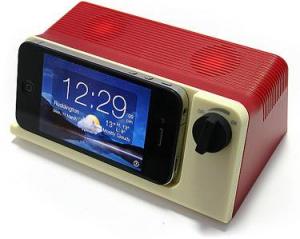 click image to enlarge
The "thumbsUp!" Retro Touch Speaker is described on the packaging as being a wireless one touch, bedside smartphone speaker that can double as a USB phone charger. I have to state right from the start that the appearance of the product in question, does not live up to this multi-tasking description. Alright looks are not everything but I was hardly impressed by the outward appearance of the product and as for the touch feature this capability is supplied by the smartphone you attach to the device and not by the Retro Touch Speaker unit itself.
What you actually get with this product is a red plastic box with a slightly sloping front face, coloured cream, which features a lip to support whatever smartphone you plan to use with this thumbsUp unit. The Retro Touch Speaker has dimensions of 156 x 87 x 75mm (W x D x H). A battery compartment, taking three AA batteries which are not supplied, is located on the base of the unit while an on/off black knob is positioned on the front of the unit towards the top right.
Arranged along the back of the box are sockets for micro USB, standard USB and a 3.5mm jack lead. You are provided with a USB lead with a micro USB connection at one end and a standard connection at the other for use with this device. This group of connections allow you to power the Retro Touch Speaker from the mains with the appropriate adapter, charge your mobile device or link a device that relies on its headphone jack socket for its audio output.
So how are you meant to use this product. The Retro Touch Speaker's designers believe it can be used as a form of smartphone docking station as it acts as a bedside time piece with favourite music playing capabilities and alarm facilities. Unfortunately everything did not work out that way when I started to use this product.
My tests of this product were carried out using various smartphones and an iPod touch. The produced results could hardly be described as even approaching satisfactory. The chosen smartphone is meant to rest against the device while it is support by the protruding lip. I could not find a single smartphone in my possession that was slim enough so that it would not fall to the ground at the slightest touch. As a result a degree of balancing was called for to ensure the chosen smartphone remained in contact.
The smartphone is meant to be positioned so that its external speaker is at the opposite end to that of the volume knob. Some adjustment was always necessary in order to produce any volume amplification. Even when the sweet spot was located, there were numerous occasions when the volume amplification cut out leaving just the basic audio from the smartphone. Then, without warning, the amplification would be restored. I suppose this could be regarded as a way of helping you to wake up but it is not for me.
The one positive regarding this product is that none of the problems appeared when an audio device was connected via the AUX 3.5mm jack connection. But this is hardly the point of this piece of kit and totally removed any hint of the "touch" feature.. There are several products available that can do a much better job of linking your smartphone to a bedside player with timing features. The Retro Touch Speaker is currently available from Gizoo.co.uk who supplied my review sample. It is priced at £24.95 if you want a frustrating session of getting it to work for you.