Braven 805 Bluetooth Speaker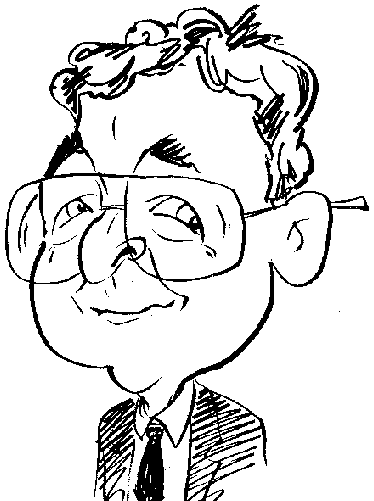 Review controls
Bluetooth speakers continue to be a popular item. The latest such device to reach me includes speakerphone and battery charging functionality.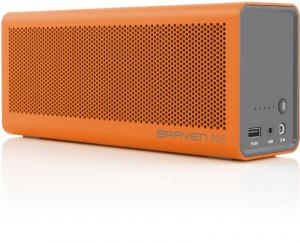 click image to enlarge
Adding to its range of wireless speakers, Braven has developed its 805 model. As is becoming increasingly popular with such devices, the Braven 805 can act as a Bluetooth speaker, speakerphone and a power bank for changing a variety of mobile devices when a mains power source in not immediately available. This multifunction device is available in a choice of black, grey, pink, red, green, orange or white hues with the unit forming the basis of this review being of the latter colour scheme.
Brick shaped in appearance, the Braven 805 has dimensions of 24 x 7 x 10cm (W x D x H) and weighs in at a reasonable substantial 2.8lbs. Included in the box with the Braven 805 unit is an audio lead with 3.5mm jack plugs and a power lead with various swappable heads for different types of pin connections. You also get a multi-lingual Owner's Guide. One omission that might be surprising to some is the lack of a standard-to-micro USB lead. While there is a USB port for use of such a lead, I am presuming that this omission is because Braven feels that users will already have this type of lead supplied with the device that is to be charged.
Completing enclosing this device, apart from the two ends, is the unit's coloured coat that has well-perforated grills front and rear. While one end of the product features the Braven logo, the other end houses the connection options for power input and USB power output plus attaching a non-Bluetooth device via an AUX socket. Giving you the means of controlling the Braven 805 is a row of buttons along the top of the unit. These buttons cover power on/off, speakerphone, play/pause, and volume adjustment in either direction. The power on/off button also doubles as the means of instigating the Bluetooth pairing process. Bluetooth pairing is both straightforward and reasonably quick. If necessary the default password of "0000" can be used to complete the process.
Although the Braven 805 arrives with its internal 4400mAh lithium-ion battery partially charged, it is advisable to bring the unit up to full power. A series of small battery indicator lights positioned along one side of the unit, just above power, AUX and USB connection options, will glow solid (as against flashing) to indicate that full charging has been completed. I found that you would need to have the unit's power turned on for this to happen. Charging can take between 4 and 6 hours depending upon the state of the battery.
In order to save on wasted power, if, for any reason, you forget to turn off the Braven 805, once a Bluetooth music session has ended, then the device will automatically turn itself off after a period of 90 minutes inactivity. This is a set default and can not be changed if it does not suit. A two-to-three depress of the power button will be required to restart the Braven 805 and re-establish the Bluetooth connection for any further music listening.
As mentioned earlier, the Braven 805 can act as a speakerphone when an incoming call is detected on a paired smartphone. To accept or end such incoming calls, you need to press the appropriate button on the Braven 805. Obviously the appropriate button is the one decorated with a phone icon. However the Owner's Guide refers to this button as the Play button which I, along with many others, would regard as the button used to play/pause/resume music playback. Hopefully this confusing over the naming of the buttons is quickly adjusted to and should not cause problems.
Along with the 4400mAh rechargeable lithium-ion battery, the Braven 805 features a pair of high-sensitive drivers with two passive radiators. There are also dual-band limiters plus a built-in microphone for use with the speakerphone facility.
Built into the Braven 805 unit is proprietary bass-enhancing technology from DTS Audio (a provider of high-definition entertainment experience anytime, anywhere on any device). This technology goes by the name of SRS WOW HD and is implemented on the Braven 805 by simultaneously holding down the two volume buttons for two seconds while the music is being played. A similar action can be used to turn off this bass-enhancing technology. A beep will sound to indicate the technology has been implemented or turned off.
You should not expect a dramatic change in the output when this technology is running. I was able to detect a slight difference. In some cases I felt there was an improvement in the audio quality but not always. In fact in some instances I preferred the original version without any enhancement.
The Braven 805 has a pleasant appearance and is capable of providing a reasonable volume level. Depending upon the colour I have seen this product listed on Amazon.co.uk at between £138.37 and £144.02.
http://www.braven.eu/stores/page_code_forward.do?pubID=8593&pageCode=HOME_CUSTOM#