Haunted Hotel 3: Lonely Dreams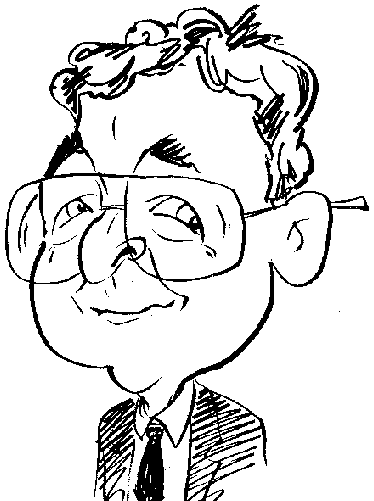 As its full title indicates, Lonely Dream is the third offering in the Specialbit Studio's Haunted Hotel series. I missed out on the first two episodes and so came to Lonely Dream without any preconceptions as to what to expect from this Hidden Object Adventure game originally published by Big Fish Games and now part of the Focus Multimedia catalogue.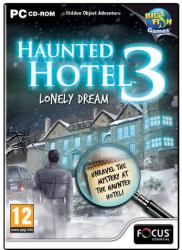 click image to enlarge
Like most games, Lonely Dreams has various options, including the volume level for background music and sound effects plus screen brightness, which can be adjusted to suit your taste. There is also an option to play in either Casual or Advanced mode. In the former you get a quicker refresh of the Hint feature plus the opportunity to skip some of the puzzles with less of a delay. You also get more hints in Casual mode as labels appear over certain objects when touched by the mouse cursor and sparkles that indicate interactive areas such as Hidden Object scenes.
In your exploration of Lonely Dream Hotel, which incidentally is a time travelling machine (but perhaps not in the same classification as Dr. Who's TARDIS), you take on the role of Damon Sundey who, along with his partner Jack, is assigned the task of dealing with this unusual phenomena and the forces behind it. So it is time to get out the trench coat, trilby and an expression that never seems to change as you put your detecting skills and ingenuity to the test.
An opening introduction sequence, which fortunately can be skipped as it is rather boring, sets the standard of using printed dialogue rather than making use of voice actors, really failed to grab my attention although it did set the scene. A tutorial is available for those unfamiliar with the style of play usually encountered with games of this type. The tutorial explains about the different types of mouse cursor, the concealed inventory plus the Hint and Task icons located in the right corner and your automatic note-taking book in the left corner. The inventory which remains hidden until touched by the mouse, lets you combine items in order to carry out certain tasks.
Hidden Object scenes spring up all over the place – often appearing more than once in the same location. In some cases the same items will be present in the required list for subsequent visits while items you collected on an earlier visit will still remain in the scene. You will be required to find twelve items concealed within a scene although I did come across a slight variation where numerous items floated above a rather flat background (a complaint that could be levelled at all aspects of the scenery in this game). These items bobbed up and down as if in the sea. Unfortunately this novel approach was spoilt somewhat by a couple of the items that needed to be found being part of the background rather than those bobbing about. As each item is located, its entry will be crossed out in red and you will be rewarded with one of the items when everything had been found.
Rooms and other types of locations will need to be visited more than once thus requiring plenty of backtracking without the aid of a map feature. Often you will visit a room to pick up a single item which is required elsewhere. Once it has been used then you will need to return to the first room to pick up something else or carry out a specific task such as solving one of the game's puzzles. It is these puzzles which form the game's strong point. The puzzles generally involve getting a piece of equipment to work and are often quite tricky. I must admit to resorting to the Skip puzzle option on more than one occasion and even invented some new profanities when trying to rescue parts of a key from a fish tank.
Sad to say, any possible enjoyment I might have gained from this game was spoilt by the numerous times the game stopped responding. Error message reported various access conflicts which caused the program to shut down. Fortunately progress was saved when this happened enabling me to restart the game from the same point.
Haunted Hotel 3 Lonely Dream was a disappointment. If I had not been reviewing the game then it would have quickly pushed aside for more enjoyable titles that make more of an effort to draw you into the storyline. The game's graphics were uninspiring while the background music and sound effects were fine but nothing special.
Priced at £10.10, Haunted House 3 Lonely Dream requires a 1.GHz processor, 512MB of RAM, 248MB of hard disk space with support for DirectX 9.0 running Windows XP and later.
http://www.focusmm.co.uk/shop/Haunted-Hotel-3-Lonely-Dream-pr-1821.html