A Circular Speaker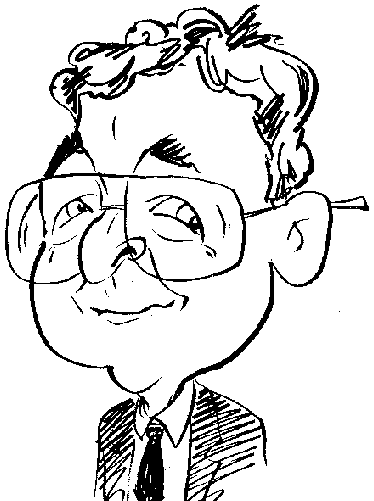 Review controls
Sometimes you want to listen to your music stored on a portable player without the need of a headset. Altec Lansing offers a solution.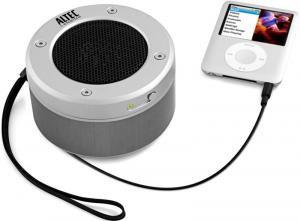 In the past I have made my feelings clear regarding the over-whelming number of audio devices that have been developed to support the various types of iPod units without giving much thought to the many users of MP3 players. Being a fan of MP3 music format myself, I am always on the look out for products that treat both formats on a more or less equal basis. It has to be admitted that this is often a thankless tasks that generally ends in disappointment. Sometimes, though, there does appear to be a glimmer of light at the end of the tunnel. One such instance was coming across the Orbit-MP3 product from Altec Lansing.
For those unfamiliar with Altec Lansing I should explain that the company has been in the business of designing and manufacturing consumer and professional speaker systems for more than 70 years. During that time the company has produced a wide range of audio systems for the home and office plus headsets and headphones for personal listening. Altec Lansing now forms a division of Plantronics.
Despite its title, the Orbit-MP3 product will also work with iPods and is the company's first ever ultra-portable speaker for the mobile music fan. Circular in shape and measuring 9cm in diameter, this single speaker has a silver front grid attached to a black, moulded plastic body. The speaker is powered by three AAA batteries (not supplied) which fit into the body of the speaker once you have removed the back of the unit – not the easiest of tasks although it does look simple enough. You should get up to 24 hours of playing time from a set of batteries. The slope of the body, which reduces the diameter to 7.2cm, enables the speaker to be stood upright on a flat surface although it still has a tendency to roll even if disturbed only slightly.
Connection to the mobile music player, whether it is an MP3 or iPod, is via a permanently attached lead with a 3.5mm jack plug. An adapter is supplied to turn the 3.5mm jack into a 2.5mm jack. When not in use the lead can be wrapped around the speaker using a provided channel and storage recess for the jack plug.
The only control available on this speaker is for turning it on or off. This act is achieved by twisting the rim of the speaker in the appropriate direction. Markings are provided to show when the speaker is in the on and off states. I found that it required a certain amount of force to carry out this act. Any volume level adjustment that is required will need to be carried out from the mobile music player.
Although a little bulky for carrying in a pocket, the Orbit-MP3 is portable and provides clear audio output. Promising a 360-degree sound field using "Fusion 360" technology, the Orbit-MP3 is probably best suited to somebody not wishing to use headphones in the privacy of their own home although, at a pinch, it could provide audio output for a small group. Altec Lansing has priced the Orbit-MP3 at £29.99 which makes me wonder why batteries were not included.
http://www.alteclansing.co.uk/proddata.php?partno=E3512&desc1=Altec%20IM207%20Orbit