Increasing USB 3.0 Connectivity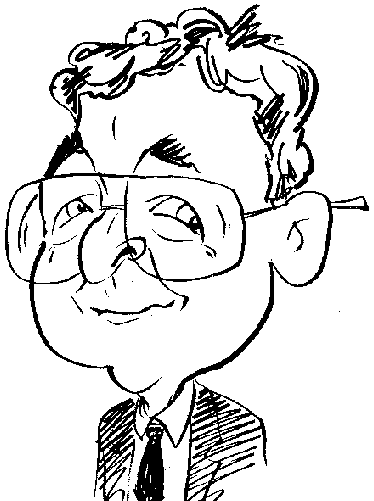 No matter how many USB ports you have, there could come a time when none are available for a new device especially when support for USB 3.0 is required.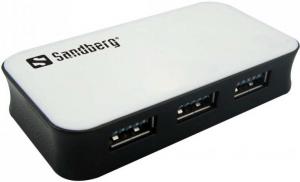 click image to enlarge
If the various computer systems I have looked at recently are anything to go by then USB 3.0 is gradually overtaking USB 2.0 with regards to the available USB ports built into the box. While there has not been an avalanche of new peripherals supporting this new faster technology (presumably due to cost considerations and the fact that not all types of peripherals would benefit from the faster data rate available with USB 3.0), you could find yourself struggling to find an available USB 3.0 port to connect a USB stick or hard drive that supports this latest technology.
As with the earlier implementations of USB, hubs are beginning to appear that will provide users with additional USB 3.0 ports. One such product is the Sandberg powered 4-port hub from Sandberg. It should be made clear that the Sandberg product, along with competitive offerings from other companies, will not turn an existing USB 2.0 port into one supporting USB 3.0. What the product does is to allow you to connect up to four peripherals to a single USB 3.0 port on your system whether it is a desktop or laptop unit. Any attached USB 3.0 device should deliver USB 3.0 performance while a USB 2.0 device attached to this hub will stay true to its heritage and continue to work at the lower speeds supported by USB 2.0.
The Sandberg product consists of the Hub device, a USB 3.0 lead that is easily recognisable due to its blue colour, and a power lead. Unfortunately the power lead supplied with my review sample was of the two-pin variety. I am guessing this was due to the product being dispatched direct from the company's Danish headquarters. Products bought from a UK retailer should not have this problem. A quick search around produced a replacement power lead with a three-pin plug so I was able to connect the Hub to a mains outlet to provide the additional power needs that USB 3.0 devices require.
The main Hub unit, measuring 80 x 43 x 16mm (W x D x H), is predominately black in colour with a lacquered white top. The sides of the Hub are slightly concave. Located on the rear of the unit are the mains power socket and the USB downstream port. This USB port has the appearance of a MiniUSB and MicroUSB sockets joined together. Arranged along the front of the Hub are three USB 3.0 ports with the familiar blue insert. The fourth USB 3.0 port is positioned on the right side of the Hub. A blue glow on top of the unit will indicate that power is being received.
No software is provided with the product and none should be required as Windows will automatically detect the presence of the Hub and make the necessary adjustments to your system set up. You can then attach any USB 3.0 devices that you have and they should be recognised in turn.
Although this Sandberg Hub has been designed for the USB 3.0 standard, this will not preclude you from attaching devices that only support earlier versions of the USB technology. The Hub allows for the connection of USB 2.0 and USB 1.1 devices but any device of this type will not benefit from the greater speed transmission rate on offer from USB 3.0. For example, in a test involving one USB 3.0 flash stick and a second flash stick that only supports the USB 2.0 standard, I was able to compare the time needed to transfer the same data to each device.
When receiving 216MB of data spread over five folders, the USB 3.0 stick completed the task in just 11 seconds. Repeating the test with the USB 2.0 stick taking over the destination role, the time required increased to 63 seconds – almost a six-fold increase. Reversing the data exchange from the USB sticks to my hard disk took just 9 seconds with the USB 3.0 stick and 16 seconds when the USB 2.0 stick was being used. It should be noted that both flash sticks were connected at the same time showing you can mix devices supporting different USB formats.
The Sandberg 4-port USB 3.0 Hub supports both Windows and Mac system. You will need to be running either Windows XP and later or Mac OS 10.X. Sandberg has priced this product at £26.99.