Navigational Assistance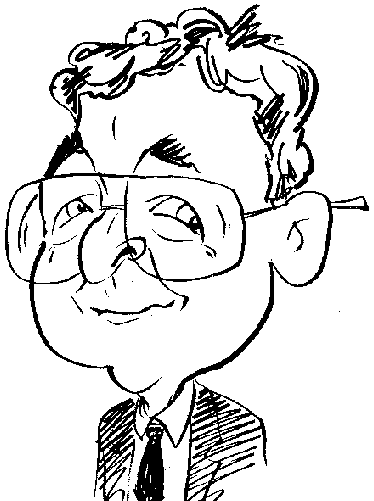 Review controls
Computerised assistance in helping you get from point A to point B when travelling has come a long way (no pun intended) since the days when Auto Route was introduced. Incidentally Auto Route was the first product that I came across which required the user to activate the software with a phone call.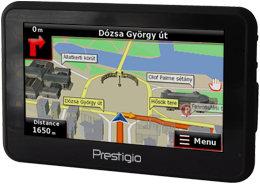 Now we have a number of GPS products that can provide almost instant feedback as to the route and current position plus offer details about points of interest, speed camera locations, traffic updates and different viewing modes. One of the companies offering this type of technology is Prestigio with its GeoVision range of devices. Recently the GeoVision 5120BT model has been taking on the role of my driving assistant. The results form the basis for this review.
Included in the box with the main GeoVision GPS unit are a standard car charger lead and plug, screen mounting cradle, USB lead, leather carry-case, software CD and a multi-language Quick Start Guide with print small enough to cause eye-strain. Measuring 135 x 85 x 13mm, this slim-line unit features a 5.1-inch TFT colour touch screen. Arranged along the right side of the unit's bezel are a jack headset socket, mini USB port and a microSD slot for introducing MP3 tracks and other content to the GPS device. Located on the top of the unit is a power switch which is flush to the bezel. This switch needs to be depressed for at least three seconds before any action is taken. Finally there is a stylus stored on the left side of the unit.
As is my usual policy, I attempted to set up the device from the comfort of my living room. While it was no trouble selecting the language, date, time, audio volume level, backlight with an auto-adjust feature and calibrate the touch screen, the GeoVision was unable to locate a satellite signal.. I was not too surprised by this failure as most of the other GPS devices I have tested had the same problem. However I was a little disappointed with the time it took for the GeoVision to locate a satellite signal when I took it for a walk. It was over five minutes before the GeoVision was able to inform me that I was on a thoroughfare known as Bedford Hill (a location identified as a traffic jam hotspot by a well-known GPS company).
Another surprise occurred when I found out that the unit's navigation mode requires the loading of a specific module. While hardly time consuming, this procedure is rather at odds with this feature being the main purpose of the device. You would normally expect other features to be handled in this way.
When operating as a navigation device, the GeoVision 5129BT presents you with an on-screen keyboard to enter destination details as you drill down through country, city, road and number levels. I could find no support for the direct entry of post code information. You can also apply settings to include or exclude motorways, toll areas and ferries in the route options. Once a route has been calculated you can set the desired mode of transport whether that is a car, bicycle, pedestrian or emergency. You can simulate a run through of the journey with vocal instructions being supplied by the sole male voice supplied with this product. Whether in simulated or actual travelling mode, precise instructions are given well before they need to be acted on. However, with the volume level set at maximum to ensure it could be heard above my usually in-car music entertainment, the voice tended to be a little distorted.
Routes can be calculated on the basis of being the Fastest, Shortest, Economically or Easiest. In a test run covering a journey from my home in South London to Lancaster, there was little difference in the mileage of each route. However there was a marked difference with regards to the estimated time required for each journey. Between the fastest and slow route there was a time penalty of 70 minutes.
Regular routes can be saved to a Favourites section and recalled when required. You can also call up details of any points of interest that fall within the locale of specific locations.
The GeoVision 5120BT can play MP3 tracks and videos stored on microSD cards as the unit doubles as a media player. There is an option for an FM radio module to stream MP3 tracks from the GPS device to your card radio and you can also make use of the GeoVision's support for Bluetooth as you pair it with a mobile phone. However when I attempted to pair the GeoVision with my Blackberry the procedure failed. This was not due to a hardware problem but more to do with the instructions listed in the Quick Start Guide. The PIN code listed was not accepted. Once I had substituted the supplied code with the standard default code of "0000" a connection was made.
This product supports the downloading and use of Apps that are available from www.naviextras.com. However before making full use of this website you will need to register your product and create an account. The site could have been designed better with regards to the colours used as there were some instances when I had trouble reading the text. By default two Apps are pre-installed on the GeoVision 5120BT but they do need to be activated. This process requires the user to enter a 16-character code into the website and then enter another 16-character code into the GeoVision device.
The GeoVision 5120BT comes with a wide selection of detailed maps covering countries that include Austria, Belgium, Czech Republic, Denmark, Finland, France, Germany, Greece, Hungary, Ireland, Italy, The Netherlands, Poland, Switzerland and the UK. You get one-year of free updates for the maps.
While the media player features are a nice addition to the main GPS functionality, this has added to the cost of the device which is set at £249.99. The supplied Quick Start Guide does need some work to be carried out on it. The type face is much too small and there is more than one instance of incorrect information that could confuse users. The inclusion of the leather carry-case is useful but not really an incentive to purchase this product over some other competitive offerings.
http://www.prestigio.com/products/Car-Electronics/GPS-navigators/GeoVision-5120-BT