Head Cam and Air Mouse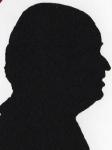 Review controls
Chilli Technologies have produced a head cam ideal for wide angle shots for those times when you do not have an available hand such as cycling. The second is a mouse that does not require desk space to function this from Brando in Hong Kong.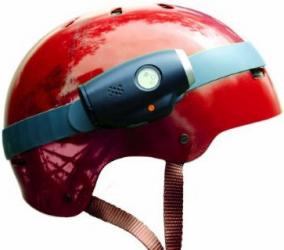 Action Cam from Chilli Technologies
The camera is 9x4x3.5cm and weights 130 grams when mounted on the tiny platform attached to a 3cm wide elastic band to fit round your head.
The controls are simple an orange button on the top of the camera turns it on, press that button again and it starts to record, press it again and the recording stops. Press and hold the orange button to turn the unit off. There is a second small orange button under a 1.5cm LED this can be lethal as it deletes the last recording, while you might want some form of deletion while out and about this is far to easy to use accidentally and lose irreplaceable material.
I have my doubts about the LED as if the camera is on your head you can't see it, after the first press of the orange button a white beam of light is projected to show the approximate direction that you are aiming the camera in, this turns off when you start videoing.
I tried it at my usual weekly jazz gig and apart from some funny looks I did get some nearly acceptable images. If you remember the days of a camera where you had no idea what you have captured until your film is developed then this would be the scenario here. It's even worse as there is of course no viewfinder so trial and error. That is why external use and a wider field gives better results.
It requires an SD card to capture images and two 'AAA' batteries neither are provided. Viewing the results needs a PC and either the supplied USB cable to connect or by removing the SD card and using a card reader or if using a modern notebook you probably have an SD card port.
The video captured is in VGA (640x480) and has a bit rate of around 90kbps and video takes around 60MB of file space per minute.
For any keen bike rider or climber where you do not have available hands to hold the camera this maybe a solution. Sound quality was quite good for such a unit and while not ideal indoors its an outdoor product.
The Action Cam is available from the link below for £21.27.
http://www.amazon.co.uk/gp/product/B001CQQ7J4?ie=UTF8&tag=gadge0a-21&linkCode=as2&camp=1634
Fly Mouse from Brando
This does not look anything like a mouse it is 11x3x1.5cm and weights 40grams, mine was white with blue characters. It comes with a 5x2x1cm USB wireless dongle to attach to your PC or notebook. There is a 60cm mini USB to USB cable to charge the units solid battery.
The USB cable connects to the base of the unit. All the controls are on the top three buttons in a row with a scroll wheel below these. Then the ubiquitous five position joystick. Two further buttons are near the top corners.
You will need to work out how to use it from the link below linking to Brando website unless – unlike me – you read Chinese. However it is not difficult as the characters are really self explanatory so it should not be a problem.
This is okay to use as a mouse but it will take adjusting to, perhaps those who hate Track Pads on notebooks may prefer it. Of course for anyone using it as a presentation tool it is easy to use and you can still give gestures.
The Fly Mouse is available from the link below for $48 US plus $3 US p&p whatever the size of your order.
http://usb.brando.com/usb-2-4ghz-wireless-multimedia-flying-mouse_p01822c037d15.html