Garmin Navi 1240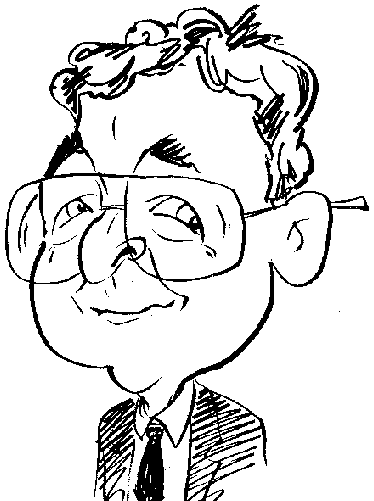 Review controls
While I have checked out a number of GPS devices in the past, I was not prepared for my initial introduction to a unit from Garmin.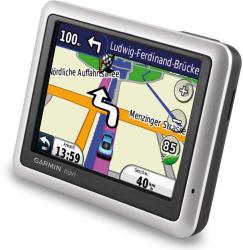 click image to enlarge
When receiving a GPS device for reviewing purposes I like to carry out the initial set up process from the comfort of my living room. Selecting the appropriate language; adjusting the date/clock feature; opting for my chosen measurement unit; and even entering my home address details are just some of the tasks that are more convenient to complete in a relaxed surroundings. While some of these jobs are easily completed, others require the GPS unit to be able to make a satellite connection. Some (admittedly not many) GPS devices allow you to make that connection from within your home but generally you are forced to step outside before a satellite can be detected.
The Garmin Nuvi 1240 falls into this latter category. I was not too surprised by this discovery but what followed did stretch my incredulity somewhat. Placing the Garmin Nuvi 1240 in my car, I had expected the device to locate a satellite within a short period – maybe a minute or two as my South London base could hardly be considered isolated. But I was wrong. After waiting for several minutes, unsuccessfully, for a connection to be made I set off driving without any GPS assistances regarding the route I was planning to take.
It took 20 minutes of driving along main South London roads before the GPS unit began to issue directions and even then the map being displayed (yes I did stop driving to check this out) was of a different London area – more central London and slightly north of the Thames. Several more minutes were required before the map showed my current location. This was hardly the most auspicious start to our relationship and this review.
The Garmin Nuvi 1240 has a 9cm touch screen that offers a resolution of 320 x 240 pixels. Included in the box is a car mounting kit which does require a certain amount of pressure when putting it together; a lead with a cigarette lighter connection at one end and a mini USB socket at the other for attaching to the GPS unit. You also get a small Quick Start Manual. The GPS unit comes preloaded with Western European maps. While the unit defaults to England when fired up, you can easily switch to another country to select a destination.
When directions are being issued they are presented giving you enough time to make any adjustments and are then repeated when you need to take action. The voice, with various choices being available is clear and at a volume I could heard above my normal in-car music. Some of the voices available not only tell you which turning to take but also tell you the street name – a very useful feature that I certainly appreciated.
Although mainly for use when driving the Garmin Nuvi 1240 comes with Pedestrian and Bicycle modes – the system offered to switch to Pedestrian mode when I neglected to switch it off and a car journey and took it into my flat. On and Off Road modes are available and you set various categories of roads and other features that should be avoided. You have a choice of Day, Night or Auto screen colour mode and the ability to grab screen shots of the Nuvi's screen. I am yet to be convinced as to the value of this feature.
Various settings for map details are available and there is a choice of Track Up, North Up or 3-D map views. An audio warning can be turned on to advice you when approaching any known safety (speed) cameras. Other features include an ecoRoute module, which could help you save fuel and money; a search feature that is genuinely helpful; points of interest; and a mini-SD card slot. A couple of items missing are any means of connecting it to a bicycle and a carry pouch for pedestrians. You should be able to purchase this device for £119.99. Apart from my initial experience with this device, I found it to be useful and reasonably easy to use.