Terratec Goes Cinergy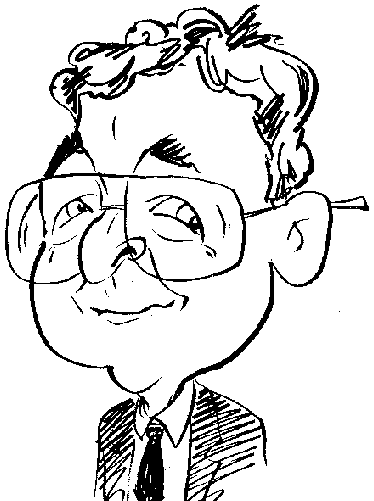 Adding to its range of USB television tuner devices, Terratec has released the Cinergy T USB XXS product.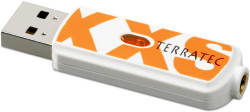 As we have come to expect with Terratec products, opening the box reveals a collection of items. Foremost, although rather small in size, is the USB tuner stick which is predominately white in colour with the letters "XXS" overlaid in orange. Centrally positioned on the tuner is a small light which glows to indicate the device is receiving power and doubles as the infrared link for use with a remote control. At the opposite end to the USB connector is a socket for attaching an aerial. Other items include an indoor antenna; USB extension lead; adapter for use with a standard aerial lead; remote control and batteries; software CD; and very brief documentation.
After connecting the USB stick, with or without the supplied extension lead, to your system, you will need to load the CD so that the necessary drivers can be accessed. Once this process has been completed you can install and run the supplied Terratec Home Cinema software. The first time this program is run, you will be presented with the tabbed settings screen ready for you to make various selections before scanning for television and radio channels. The scan can be by region or frequency with a choice of normal, fine or finest intensity. Using the supplied indoor antenna resulted in 29 free-to-air television and 22 radio channels being identified.
While the quality of reception from these channels was reasonable, the actual number discovered was disappointing. Switching to a roof-top based aerial, which required the use of the supplied adaptor, produced far better results. This time 56 free-to-air television and 26 radio channels were identified. There was also an improvement in the reception quality of the various channels.
Other options are available from the tabs on the Settings screen. You can set the language to be used and make adjustments to the user interface. Folders and file formats can be set for recording video and still images. The order of channels can be rearranged and their names edited plus you can activate the supplied trial subscription to the tvtv service which provides EPG (Electronic Program Guide) facilities with up to three weeks of advanced details that consists of descriptions and images along with search capabilities.
Channel switching can be carried out using up and down buttons from the Home Cinema interface or by right clicking on the viewing screen, which can be set to 4:3, 14:9 or 16:9 aspects, and selecting the appropriate channel from a list. A third method involves using the remote control device. Unlike other USB television tuner products I have looked at recently, this Terratec unit comes with a full-sized remote control.
Not only do you get numerous buttons on the remote that will keep you experimenting for long periods but also the ability to load and control other multimedia type applications that are recognised by the remote control software. Other titles can be added manually to the list. The reason for stating that experimentation would be required is because no documentation is provided as to what is possible with this device.
You can record programs instantly or set up a schedule via the easy-to-use EPG facility. This allows you to view programs listed by time, channel or favourites. You can also select from a number of commands to be run once the recording has finished. Recordings can be replayed using the Home Cinema software or your favourite DVD software.
Again I was faced with my usual problem of not being able to access the Teletext feature. However all the other features worked without any problem. You do need to be aware that any recordings you make can quickly eat up any available disk space. As an example a 30-minute recording took up 0.99GB.
Apart from the lack of documentation to help explain the functionality of the remote control, this is a well-thought out package. System specifications are a 2.0GHz processor with 512MB of RAM, 300MB of free disk space, support for DirectX 9.0c running Windows XP SP2 and later. The Cinergy T USB XXS has been priced at £29.99.