Sony Ericsson k800i

Published Nov 19, 2006 Author
petew
Review controls
Want to cut down on the clutter in your pockets? The Sony Ericsson k800i can replace your phone, iPod, digital camera and personal organiser with a single, neat, light weight gadget!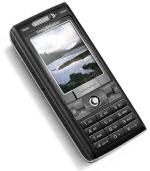 I've just upgraded (painfully) my venerable Nokia 6310i. I've had it for over 4 years now and unfortunately the battery is now giving up the ghost. It's cheaper to get a new phone than a new battery - crazy? Probably.
My choice this time round is the Sony Ericsson K800i. I wanted a phone that did everything and was likely to last another four years. This phone certainly meets the former requirement - only time will tell on the latter!
Physically the phone is smaller than my old Nokia at 105x47x22mm and a little lighter at 115g. It is not wafer thin, which seems to be the latest trend with manufacturers, but then having spoken to someone with a wafer-thin phone, they aren't impressed.
What you get
The phone of course... along with charger, PC software disk, USB cable and stereo headset with built in microphone. Both of the latter I've been accustomed to having to buy separately. It's a refreshing change to have everything you need provided by a thoughtful manufacturer.
There is no memory card - the phone comes with 64Mbytes and can take a "Memory Stick Micro (M2)". A 1G byte card is likely to set you back around £12.99 and a 2G card £17.99.
The handset looks good and has a large clear display. I've not had a problem seeing this outside, although in daylight it's not as good as a monochrome screen.
So... it's a phone right?
Yes. A phone. A camera. An MP3 player. An FM radio. An Internet browser. A 3G bluetooth modem for my computer.
The nice thing about this phone is the clever way the Sony Ericsson people have merged all these functions together and done it in such a way the it's very usable.
Open the camera lens cover and the phone immediately moves to camera mode. Listenning to the MP3 player and the phone rings? The provided headset includes an 'answer' button and the music cuts immediately. No need even to take the phone from your pocket.
As a phone
It works. Having previously always had Nokia phones I was somewhat concerned about ease of use of alternatives. I needn't have worried. The Sony-Ericsson interface is just about as easy to use as the Nokias for making calls. In fact is it very similar feel to the Nokia. Press the joystick control down and you're into the address book. Press a letter and you move to that letter in the address book.
Call quality is great. A convenient couple of buttons on the left-hand side control volume. I did find the default volume level to be a little low for my ears. You also have the option at the press of a button to transfer the call to the integral speaker. Speaker quality is impressive given it's size and great if you really need to be using your hands while you talk.
Ring tones - you seem to be able to use any MP3 or ACC music file. As usual you can download ring-tones if you want something different!
As a camera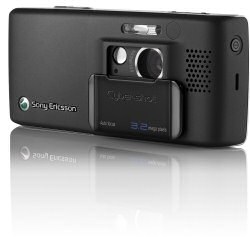 The camera records images to a resolution of 3.2 Mega Pixels. Lower resolutions are possible to save memory space. The camera will also record video although I've not worked out the resolution!
In use the K800i feels very much like a traditional camera. Zoom and shutter buttons are on the left-hand edge, which if you move the camera into 'landscape' mode means they are on top. In camera mode the screen is automatically rotated through 90 degrees for ease of use.
The list of camera features and modes is far too long to list here - definitely putting my old digital camera to shame. Key among these are:
A good Xenon flash - one that actually works reasonably!
Auto-focus
Image stabailiser - for both video and image modes
If you want more control the camera has modes for landscape, snow, twilight, sports and others
Red-eye reductions
16x digital zoom
BestPic and Panorama shooting modes
One thing I didn't spot until I read some instructions, is that there are two buttons at the top of the screen. To me they didn't look like buttons. Press the top one (with camera on side!) and you can select scene type. Press the other and you can change the shoot mode between 'normal', 'BestPic', 'Panorama' and 'frames'.
Frames is somewhat gimmicky - allowing you to choose a 'frame' to place over your picture. There are 15 frames to choose from include bars behind which to put your subject!
BestPic is interesting. Select this mode and press the shutter release and the camera takes nine pictures spread over one second (half before and half after you actually pressed the button). This is great for those actions shots. You are then given the option to pick the image you like best.
The Panorama mode is well thought out. This allows you to take 3 separate images that overlap to create a single very wide 180 degree panorama. I was intrigued as to how this would work. Actually it's very simple. Take the first picture and the camera then shows you the right-most tenth or so of that image, semi-transparent and overlaid over the viewfinder image. Simply line the two up and you're ready for your next shot.
As well as taking pictures the K800i includes a simple but effective photo editing tool called PhotoDJ. You can adjust the light balance, brightness, remove flash red-eye effect and rotate the image. You can also add 'clip art' to an image (!?!?). This covers most of the simple changes you might want to make, and given the camera will attach directly to a PictBridge capable printer this is a very useful facility.
Entertainment on the move
The K800i includes both an FM radio and a media player. The latter being capable of playing MP3 and ACC formatted tracks along with video (although it's very hard to work out what formats are supported!)
The incluced stereo head-set includes a microphone and call answer button. It also functions as the antenna for the FM radio so if you try to use the radio without the head-set you are asked to plug it in! The media player can play-back through the headphones or the integral speaker.
The FM radio reception is the best I've ever come across for a device this size outside of my old pocket Roberts radio.
Battery life
The manufacturer claims 14 days standby and 2 hours talk time. My impression is that the standby time is a little optimistic, although I've not actually resisted leaving it for 14 days without playing!
A big plus point is that the phone will charge from the USB cable, so if you've left the charger at home but have a charged laptop and the appropriate cable you can keep your phone working!
Summary
Excellent phone - excellent camera - excellent all round. If you want a phone that does just about everything then I'd highly recommend this one. If it is still working in 4 years time I'll come back and report!
I got mine from the Car Phone Warehouse as an Orange Upgrade. Orange, being particularly unhelpful refused to let me have this phone as an upgrade - they wanted to charge me £100 despite being a loyal long-term Orange customer!