Three services that offer much but cost nout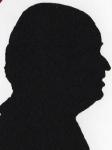 Review controls
In this mercenary world we all want a bargain and better still something for nothing here with these three services this just may be possible.
Wabbadabba.Com
There are three search engines that most people use, Google, Yahoo and MSN. I see that Microsoft who already own MSN are courting Yahoo, here a novel approach to a search sees you having access to Yahoo and possible winning a prize for searching.
To do a basic search you just enter http://www.wabbadabba.com/ and then enter whatever you wish to search for in the search box. Your only choice do you want UK or the whole WWW. It then returns almost exactly the same information as you would get by doing the same from www.yahoo.co.uk (actually returns www.uk.yahoo.com ) the main difference will apply for those in Ireland as that is an additional check box.
So why would you want to change, simple really the chance to win a prize, currently it seems to be £5 Amazon vouchers and the occasional iPod. You need to do nothing should you be lucky you are told at time of search.
However there is another way should you recommend the site to your family or friends then whenever they win you would also win. Yes for this to work you would need to pass on some information, but as far as I can see nothing to damming.
The only limits (according to their Q&A page) is three prizes a month to a single address, I would be happy with one!!!. Also on that page is their answer to the thing that worries most people SPAM. In answer to that question they state that without your permission the only email you will get from them is to say that you have won a prize via a friend or family member.
Joining requires you to enter a nickname, your email address, a password and your date of birth. You are then sent an activation code to that email, you can either copy this into the window (if you have left it open) or click on the link, this is just to check that the email exists. Now you can offer friends and family the chance to join and of course increase you chances of winning.
Over the last few days (since I was told about this) I have looked for any flaws as yet I cannot find any, if you can let me know by adding a comment to this review.
Saveoo.com
This is something that again costs you nothing to use, they make their money from the companies they deal with. In essence you let them know what you are looking for, be in a car, a stereo, a new kitchen and they contact a range of companies and then let them compete to offer you the best deal.
Of course this will clearly only work should they be offering the same product. You still need to think to decide the best deal but it can save you a lot of leg (or finger) work, just follow the instructions at www.saveoo.com
Looking at their site I found that there are lots of categories such as Computers where they are not currently involved. Also the one I looked at Cameras there did not seem to be a lot of activity.
What actually happens, lets say I wish to buy a Canon Ixus 860IS (I am currently reviewing it, it's rather nice) I would enter all the details about this camera and then they contact lots of dealers and they would then take place in an auction with the winner being the one who offers it for least.
I am not sure this works well with this sort of product as there are lots of price comparison sites. However for larger purchases such as cars and boats it may be a better service. Again should there be a flaw let me know by adding a comment to the review.
0800 100 100
Finally just a few words about a brand new service that only started two days ago. A FREE directory inquiries service. Just dial the number above you will probably hear an advert but as you are paying nothing ? then you speak with a UK based operator who will have the same information as those on the various 118 services that can charge you up to 79p for a single piece of information, it must be worth a try.