Sony Xperia M2 Aqua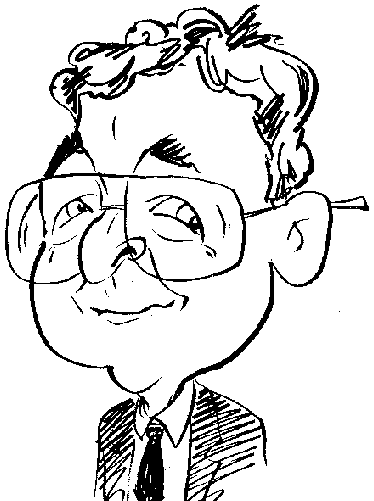 Review controls
Continuing my look at mobile devices available from Vodafone, it is the turn of the Sony Xperia M2 Aqua offering.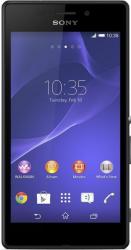 click image to enlarge
The Xperia M2 Aqua is a member of the Sony family of smartphones. This handset is available in a choice of purple, white or black with the latter being the colour of my review sample kindly provided by Vodafone. The Xperia M2 Aqua has dimensions of 139.7 x 71.1 x 8.6mm (H x W x D) and weighs in at 148g as Sony seem to be positioning this model at a middle of the road market sector. Although this handset was a comfortable fit in my hand, it did have a tendency to slip if not held firmly in my grip.
Sandwiched between an 18mm top bezel and a 15mm bottom bezel is the unit's 4.8-inch TFT touch screen that is capable of delivering 16m colours with a resolution of 540 x 960 pixels giving you a density of 229 ppi. The screen is protected by Corning Gorilla Glass 3. Fairly regular sessions were required with a microfiber cleaning cloth to clear away the finger smears that built up through standard use of the device.
Taking up a central position on the right side of the handset is a silver stud type button for power on/off. Slightly raised black elongated buttons for volume adjustment and camera activation are located just below the power button while a concealed compartment for inserting an options micro SD card and micro SIM card can be found just above the power button.
The micro SD card can have a capacity of up to 32GB to supplement the built in 8GB of storage. Once the Android operating system and pre-installed apps have taken their share of storage space, you are left with 4.2GB. So for many the insertion of a micro SD card will be more compulsory than optional.
Continuing its preference for concealed connection options, Sony has hidden the micro USB port, for charging the internal battery, behind a flap on the left side of the Xperia M2 Aqua. A third concealed compartment, housing a 3.5mm jack socket for headphone use, is located at the top of the unit. A rear-mounted 8MP camera, capable of 3264 x 2448 pixels, is supplemented by a VGA 480p model on the front.
Beating at the heart of the Xperia M2 Aqua smartphone is a Qualcomm MSM8926 Snapdragon 400 and Qualcomm MSM8226 Snapdragon 400 chipset with a Quad-core 1.2GHz Cortex-A7 CPU and Adreno 305 GPU. RAM is a bare minimum of 1GB while, as mentioned earlier, 8GB of storage space comes as standard. Powering the handset is a non-removable Li-Ion 2300 mAh battery pack which is rated at up to 588 hours with 2G and 633 hours with 3G on standby. Talk time is expected to be approximately 13½ hors with 2G and up to 14½ hours at 3G.
The Xperia M2 Aqua comes set up for Android 4.3 (Jelly Bean) which can then be updated to version 4.4.4 (KitKat). Firing up this handset can take approximately 35 seconds before arriving at a Lock screen requiring an up or down swipe to unlock the device and arrive at the Home screen with five available panes.
On the initial start-up, you will need to work through a series of screen in order to set up your handset with features such as Wi-Fi connection and other features including a Sony account for making purchases. Unfortunately, due to the choice of a pale mauve background and white text, I found this process rather less than user-friendly. I really struggled to make out the white text against the background. Several other wallpapers are available with most of them avoiding the problem of distinguishing white text.
Later you are given the option of switching between two different types of Home screen layout. You can opt for the default Xperia type layout or one entitle Simple Home. With this later option, the Home screen is made up of a series of tiles representing the most used apps. While the Simple Home option might appeal to those of more advanced years, I can not see too many others opting for this look.
One of the Home panes has been taken by Sony for a Spotify link and various camera based tools that add animated overlays on to images you are about to capture. These overlays are based on dinosaurs, underwater and fairy tales. Another pane is used for What's new links to content you can purchase from Sony.
The Xperia M2 Aqua has sensors for an accelerometer, proximity and compass. Other features include Bluetooth 4.0, A2DP, GPS and NFC. However there was no support for OTG for when you need to access content stored on flash sticks. Vodafone have a number of contract offering for this handset.
Sony Xperia M2 Aqua

| Month Fee | Cost | Minutes | Text | Data | Contract |
| --- | --- | --- | --- | --- | --- |
| £22 | Free | 500 | Unlimited | 500MB | 24 months |
| £25 | Free | 1000 | Unlimited | 1GB | 24 months |
| £30 | Free | Unlimited | Unlimited | 2GB | 24 months |
| £35 | Free | Unlimited | Unlimited | 4GB | 24 months |
| £35 | Free | Unlimited | Unlimited | 6GB | 24 months |
| £40 | Free | Unlimited | Unlimited | 8GB | 24 months |
| £40 | Free | Unlimited | Unlimited | 10GB | 24 months |
| £45 | Free | Unlimited | Unlimited | 15GB | 24 months |
http://shop.vodafone.co.uk/shop/contracts-and-deals/sony-xperia-m2-aqua/sku84663-black