Vodafone Smart Phone 6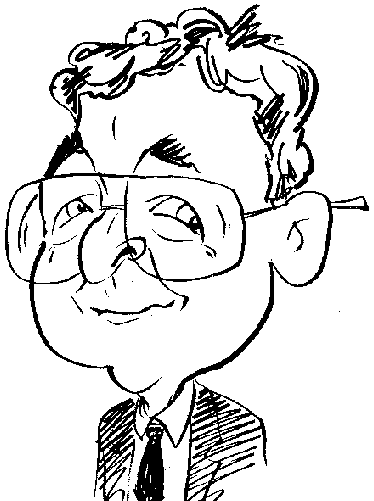 The Smart Prime 6 is a new member of the Vodafone family of smartphones. In this particular case, the Smart Prime 6 offering is a Vodafone 4G enabled model that is being targeted at the budget market sector with a price point of £80.00 on a PAYG basis.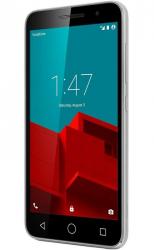 click image to enlarge
While budget smartphones can have a tendency to look the part, this is not true of the Vodafone Smart Print 6 model. While the unit's casing might be constructed of plastic, its overall appearance gives you the impression that you are handling a device that would be acceptable in more exalted company with its smooth lines and round corners. Available in a choice of silver or gun-metal grey (my review sample from Vodafone), the Vodafone Smart Prime 6 has dimensions of 141.7 x 71.9 x 9mm (H x W x D) and weighs 155g.
Dominating the front of this handset is a 5-inch IPS touch-sensitive screen which delivers a resolution of 720 x 1280. Image quality is good with clear and crisp images plus wide viewing angles although it did suffer a little with reflection in certain lighting conditions. A volume rocker and power button are positioned on the right side of the handset while a 3.5mm jack socket and micro USB port are located on the top and bottom respectively.
Mounted on the front of the Vodafone Smart Prime 6 is a 2MP camera with an 8MP model with LCD flash on the rear. Unlike a number of other smartphone models currently available, the Vodafone Smart Prime 6 has a removable back cover as you drag your thumbnail around a groove in the cover. A small indent, positioned in the lower right cornet, provides a starting point for this action. The back cover will need to be removed when inserting the SIM card and an optional micro SD card to increase storage up to 64GB. The battery, however, is fixed. Attempting to remove the battery will invalidate your warranty.
Powering the Vodafone Smart Prime 6 is a quad-core, 1.2GHz Cortex A53, Qualcomm Snapdragon processor. This has access to an Adreno 306 GPU which is fine for playing casual games but is not up to handling more power intensive 3D titles. Built into this handset are 1GB of RAM and 8GB of internal memory. Once Android 5.02 has feasted at this table, you are left with 4.17GB of available storage straight out of the box. Unless you are fairly abstemious with regards to the apps and media stored on this smartphone, then the optional micro SD really becomes a necessity.
When firing up this smartphone, a two-second depress of the power button will be required followed by a wait of 31 seconds as various housekeeping tasks are carried out by the operating system and you arrive at the Lock screen. As part of the initial set up routine for the Vodafone Smart Prime 6, you will be given a choice of selecting a simple or standard interface with the latter allowing more customisation to suit individual users. Whatever your choice, the three standard Android touch-sensitive buttons for Back, Home and Menu are arranged across the bottom of the screen.
To support for the handset's 4G capability you can add the handset to your wireless LAN. You will need to link the Vodafone Smart Prime 6 to an existing Google account, with an option to install any backed up date, or create a new account in order to access various features such as Play Store available with this product. Along with the 4G connectivity and Wi-Fi 802.11b/g/n, you also get Bluetooth 4.0 and NFC functionality.
Although Vodafone makes it obvious that this particular smartphone is part of its family of products, it has not gone overboard will applying its own look and feel to the standard Lollipop Android. You get the usual arrangement of Android layouts, features and apps. There is an initial four-pane Home screen with quick links to phone, messaging, installed apps, browser and camera. You also get a Vodafone link giving options for My Web with links to news feeds, YouTube, Facebook, etc. along with various Vodafone services and a specific upgrade feature for Vodafone software.
While the front mounted 2MP camera limits you to 16:9 or 4:3 aspect with still images and either Normal or HD when capturing video, there are far more choice available with the main camera. The 8MP model has auto focus and access to an LED flash feature. Video can be captured in Full HD, HD or Normal mode with or without sound recording. For still captures there is a choice of Panorama, Manual, HDR, Sports or Night settings with an option for small, medium or large images. There is also a timer option if needed.
With its price point of £80.00, the Vodafone Smart Prime 6 with 4G is an excellent buy. This is a good looking product with reasonable features.
http://shop.vodafone.co.uk/shop/contracts-and-deals/vodafone-smart-prime-6/sku86333-grey