A Return to the Magic Encyclopedia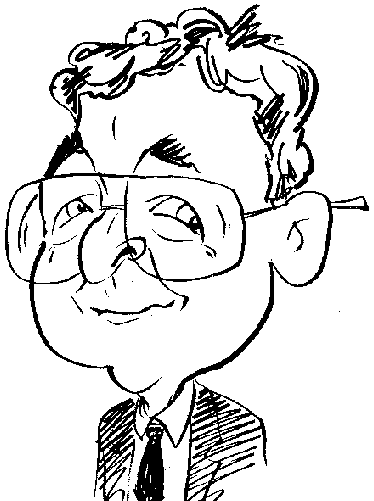 Review controls
In the world of magic, nothing is what it seems as you quickly discover in a new game from Alawar.
Awhile ago I reviewed Magic Encyclopedia: Moonlight which involved Professor Fobros, Katrina, her brother Roger and a werewolf in a tale of hidden object adventure and magic. Now in episode 3 entitled Magic Encyclopedia: Illusions, we have a new leading lady, Catherine by name. While working in the Magic Academy library she notices that objects have begun to take on different shapes. Contacting her professor, she discovers that he and other members of the establishment have become trapped in a magic spell. This state of affairs has been caused by a character known as The Illusionist who has stolen the Book of Illusions and made his escape on the Academy's magic carpet – but not before trapping the teaching staff in magic bubbles.
This is the situation facing you as you take on the role of Catherine in this latest episode of magic and hidden object adventure. In this chapter-based game you need to track down The Illusionist, recover the Book of Illusions and thwart his plans of death and destruction. Each chapter of this game consists of several well drawn scenes that hold interactive objects and the various sections of the items displayed at the bottom of the screen that you will need to find. You also get a portrait of Catherine and a rechargeable hint feature which indicates the general area containing an item.
Hidden object games tend to fall into one of two categories. You either need to locate whole items or, as in the case of Magic Encyclopedia, you need to find, scattered through the scene, the various pieces that make up each item. While some of the pieces will be easy to identify and locate, others are more cunningly concealed within the scene. In fact you will need to call on the skills that Catherine has learned through her studies at the Magic Academy in order to reveal some of the pieces.
Remember this is a game of illusion where objects may not always be what they appear to be. Magic will be required to let you look at a scene in a different way. For instance magic can be achieved by repairing a helicopter, capturing fireflies, making use of special sand or turning day into night in order to make progress. Later in the game you will have access to a pair of magic spectacles which can help reveal pieces which might not be visible to the naked eye. When using the magic spectacles, the scene takes on a shimmering effect covering the area around the mouse cursor.
Once you have collected all the pieces, occasionally making a side-track to another scene before returning to the original location, to complete one of the required items then it can be used to complete a necessary task. Generally the combination of tool and task is fairly obvious, such as using a tool box to open a chest or scissors to cut through a rope, but there are one or two exceptions that are not all that obvious.
When having difficulty in finding pieces you can use a Hint feature which need time to recharge after each use. The Hint feature will pinpoint a random piece that is currently visible in the scene. However, if no pieces are visible and some form of magic needs to be used then you will be advised to "change the way you look at things". No help is provided in finding the magic and putting it to use.
Of course a hidden object adventure game would not be complete without a collection of puzzles arranged throughout the various levels. Magic Encyclopedia: Illusions does not disappoint in this respect. The game's puzzles, some might refer to them as mini games, are varied in type and can be challenging. You could find yourself playing a game of Simple Simon with bells, playing several rounds of the shell game, channelling the path of liquid, rearranging coloured balls and some coloured matching.
Occasionally Catherine will use her magical powers to communicate with her professor for advice. You also get animated cut scenes between the chapters that help with the flow of the story line that includes visits to China, Egypt and an underwater kingdom. You can cut these various scenes short if you are eager to get back to the hidden object searching and puzzle solving. I found the game, spread over 5 chapters with 25 locations and over 2 dozen puzzles, to be both challenging and exasperating in equal measures.
You can download a 60-minute trial version of the game with the full unrestricted version costing £6.84. You will need a 600MHz processor with 128MB RAM, 200MB of hard disk space and support for DirectX 6.0 running Windows XP and later.