A Stylish Portable Drive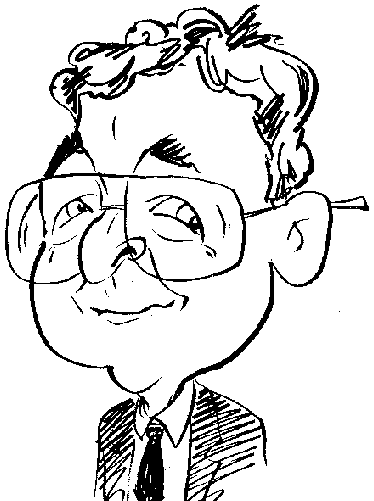 While perhaps not in the "make your own" category, a new drive from Memorex can be personalised.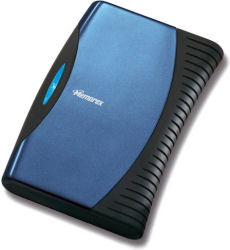 Recently I have noticed a trend, already well established in the mobile phone and MP3 player arenas, that is beginning to make inroads into other types of mobile devices. The trend in question involves the way that mobile devices are marketed as much for their style quota as for the functionality they offer to users. This observation was re-enforced by the arrival of the Memorex Ultra TravelDrive for saving data, photos, music and video files either in a backup role or for transferring content to other locations.
Available in 80, 120 and 160GB versions, this portable device, consisting of a 2.5 inch hard drive, weighs in at less than 190g and measures 90 x 133 x 19mm (W x H x D) making it eminently suitable for easy transporting between locations. The review unit, which incidentally was an 80GB model, arrived decked out in matt silver with black rubber side grips. The sides of the unit are stylishly curved while the front and back covers can easily be removed and replaced with either of the two additional sets of covers that are supplied as part of the standard package. The choice I was given rested between Desert Orange and Arctic White although I suppose I could have opted for a mixture of two colours from the three available. Other cover colours that will be made available are Ocean Blue, Sage Green, Fire Red and Intense Black.
Along with the extra covers, Memorex has included two USB leads as part of the supplied kit. One of the leads acts in the normal way of provided for data transfer and power to drive the attached device while the second can act as an auxiliary power cable if required. This proved to be necessary on the test system which already had a number of USB devices attached. Depending upon the type of ISB connection, a light on the back of the unit will glow red if you are using a port supporting USB 1.1 or green when USB 2.0 is available. A power and drive activity light is prominently situated on the front of the device.
While no additional software is required to use this device as an external high drive, Memorex has bundled software from ArcSoft for backing up purposes. This software gives the choice of backing up multimedia content, documents or specific user-defined folders and files plus creating a schedule for future actions. There is also a Restore option.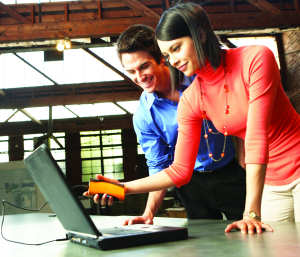 While the software is relatively quick at gathering together the necessary data, the process of applying compression and transferring the data to the TravelDrive device adopts a "snail-mode" approach. Backing up a folder containing 19.2GB of MP3 music files took a staggering 3 hours 51 minutes while reducing the space taken up to 12.7GB. Checking to see whether it was the TravelDrive or software to blame for the overall slowness, I transferred the same data via the standard Windows "Sent To" option. This operation took a far more reasonable 39 minutes. With hard drive space currently available at economic prices, I would definitely opt for the 3 hours plus saving rather than the saving of 6.5GB of drive space.
There is also supposed to be a Quick Backup option. This is activated by a button on the rear of the TravelDrive. Unfortunately whenever I pressed this button, the only response I got was a Windows error message and no backup activity. While the drive's appearance and performance is fine, the supplied software is unlikely to gain favour with most users. The 80GB Ultra TravelDrive has been priced at £59.