A Small MP3 Player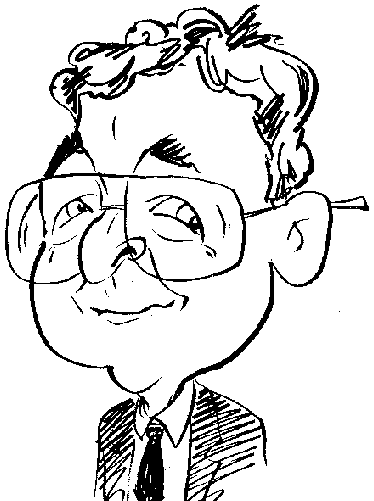 Review controls
While size can be an important factor, it should be complimentary to other features making up a device.
Buy Now
MPMan MPCS155
1GB MP3 and Video Player
from Amazon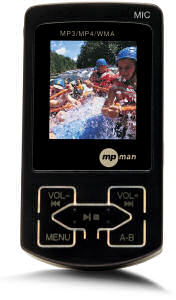 Claiming to be one of the cheapest MP3/Video players on the market, the MP-CS155 is MPMan's latest entry into this heavily populated sector. Decked out predominately in black with silver embellishments, the MP-CS155 is small enough, measuring 80 x 42 x 10mm (L x W x D), to fit in any pocket without causing even the hint of a bulge. Its weight of less than 50grams also ensures it will not over-burden you on your travels.
The MP-CS155 is capable of playing music; acting as a voice recorder; and for viewing still images and video clips. However the control system bolted onto the device for selecting and activating various features will hardly win any awards for ease of use. It certainly appears as if the designers, of this device, allocated each action to the five button control panel on a totally random basis. Even after several sessions using the MP-CS155, I was struggling to achieve the results I wanted. As an example of the lack of an ease-of-use factor, this device requires two separate actions just to turn it on before selecting from a choice of music, video, photo, record and voice.
My confusion wasn't helped by the printed documentation which was limited to inserting the battery (the unit has a fixed rechargeable battery so this snippet of information was irrelevant) and downloading music from a computer. This I was able to achieve but other tasks, such as voice recording and playback, were totally ignored. An electronic version of the user guide is provided on the supplied mini-CD.
When I was finally able to check out images displayed on the unit's 1.5-inch screen, the results were extremely disappointing. Not only was the screen too small for comfortable viewing but the images displayed had a slight fuzzy appearance. I should imagine that not too many people will want to make use of this feature.
Voice recording was another disappointing aspect of this device. Audio quality was poor and sometimes there was a distinct jerkiness in the playback of recordings. Fortunately the MP-CS155 handling of MP3/WMA tracks was far superior. As seems to be standard policy with MPMan players, there are two sockets, positioned on either side of the device, for connecting headphones allowing two people to listen at the same time. You can transfer content by using drag & drop or via Windows Media Player with the aid of the supplied USB lead. Up to 250 MP3 or 500 WMA tracks can be stored in the 1GB of internal memory. With video you should be able to get up to 3 hours using the supplied video conversion utility but it would call for more dedication than I could manage to watch even a small video click on the mini-screen.
Along with the player, MPMan bundles two ear bud style headsets; mini CD with drivers, tools and movie converter software; plus a three-pin plug which attaches to the USB lead for recharging the device from the mains. This is the first time I have come across this type of power lead set-up and it is a feature that could well be taken up by other manufacturers. The MPMan MP-CS155 has been priced at £39.99 which could encourage some to purchase this disappointing device.